I've always been pretty shameless about my dorkiness. Pokemon, video games, manga, comics– I'll proclaim these loves to the heavens. But there's one love of mine I'm more hesitant to mention:
Cosplay.
Cosplay, broadly speaking, is the art of dressing up as a character. Typically the term implies characters of Japanese origin, such as from manga or video games, but cosplay can include characters from any source. To clarify, here's some examples:
The thing about cosplay, though, is that it has a bad reputation. Because not all cosplayers are good. More often than not at an anime convention, you'll come across cosplayers like this:
Which is why I have actually heard people say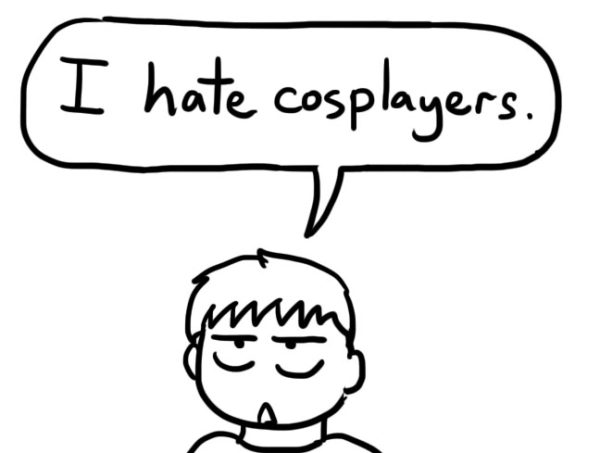 I mean, liking comics is one thing, actually dressing up in costume is something else entirely. So back in high school, when I went to my first anime convention, I didn't dress up. I had always wanted to, but I felt as though it was just too dorky. But then, when I went, I found a huge surprise: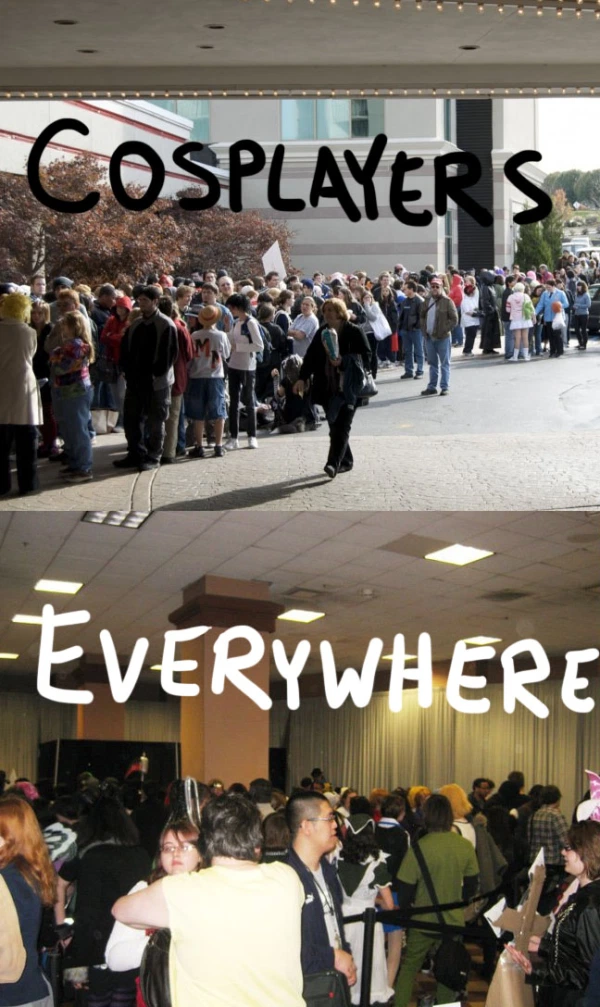 By not being in costume, I was the minority! In fact, I was missing out on a lot of the cosplay revelry. I was amazed. So I decided that the next year, I needed to cosplay. This was going to happen.
And it did, the night before, as I threw together an outfit: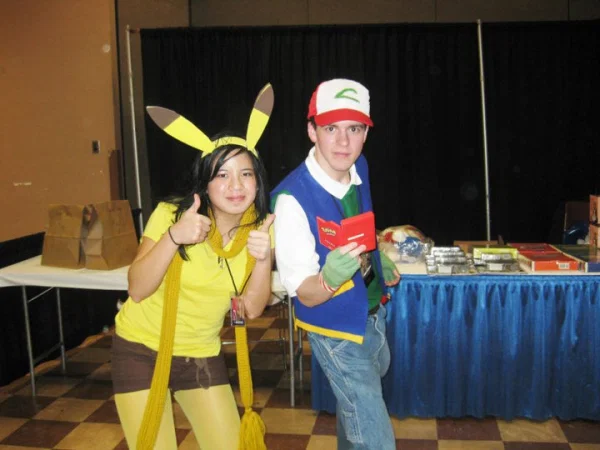 Yup. I dressed up as a Pikachu. Kind of crazy, huh?
Less so than I thought. At anime conventions, not only is cosplaying commonplace, but photo-taking is as well. Dozens (not an exaggeration) of people came up to me and asked to take my photo: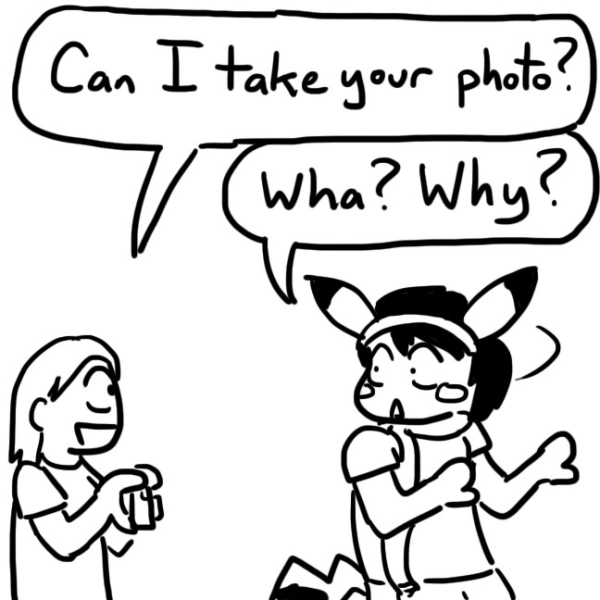 And I, in turn, assaulted tons and tons of people asking for their photo: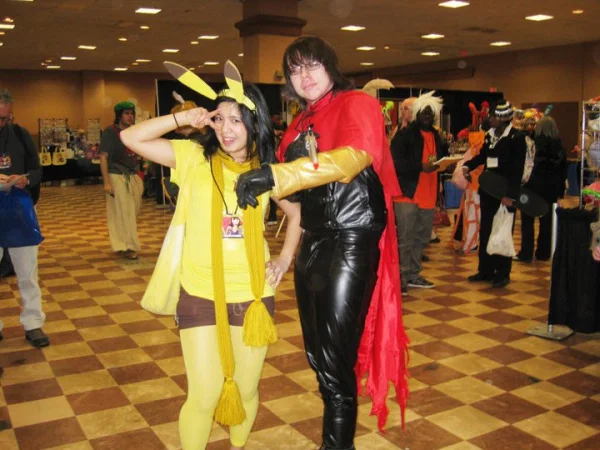 I even got roped into a group of Pokemon cosplayers staging a Pokemon battle:
It was nerdy. It was dorky. It was all things geeky. I should have been ashamed, embarrassed out of my mind.
But instead, it was really fun.
And now I realize why.
Everyone was there for the same reason: we all loved manga and anime. Sure, maybe our costumes sucked. Sure, maybe we didn't look a thing like our character. Sure, maybe our dorkiness was looked down upon by the rest of society.
But there, those days, in that dimly lit convention building, we were all there to simply appreciate the geek culture we all knew and loved. We just wanted to have a good time. Every effort was appreciated. No judgement was passed.
I was once told that the root of cosplay is confidence, and it's true. You can't rock a cosplay without a good deal of confidence. After all, stepping into public dressed like a cartoon character already takes a degree of courage. All those "bad" cosplayers, who we laugh at, make fun of– they, at least, had the confidence to try. They put effort into their costumes. They, and I, and everyone there, just wanted to have fun.
After I returned from my convention that year, I showed my friends the cosplay pictures I had taken– good and bad. They laughed and hooted and roared at some of the worse cosplayers. I chuckled along, but felt horrible for doing so. For all I knew, people were doing the same to me.
I guess the moral of this story would be to be shameless. Though people may think you're weird, and nerdy, and a total loser (and trust me, those are three things I get a lot) there's no reason to, well, care. Because there are always those who will accept you. And like you. And screw the ones who don't.
Which is why I'll show my latest cosplay with pride. I've been working on this costume for hours on end, and finally completed it. It's of Rinoa Heartilly from Final Fantasy VIII (whose haircut I actually requested back in December):
Don't judge me bro.