I MET CHRIS WARE!
This is turning out to be the best year.
I mean, this spring, I actually met another one of my cartoonist heroes, Art Spiegelman. And I actually talked to him about how much I loved Chris Ware, another cartoonist. To prove this, let me cut-and-paste a bit out of that blog post (written way back in March) to here:

I've loved Chris Ware's stuff for years now. In fact, one of the very first blog posts I've ever written was actually about his work. His comics are extraordinary. Lonely. Beautiful. Tormenting. When I first read one of his graphic novels, Jimmy Corrigan, the Smartest Kid on Earth, it haunted me for weeks.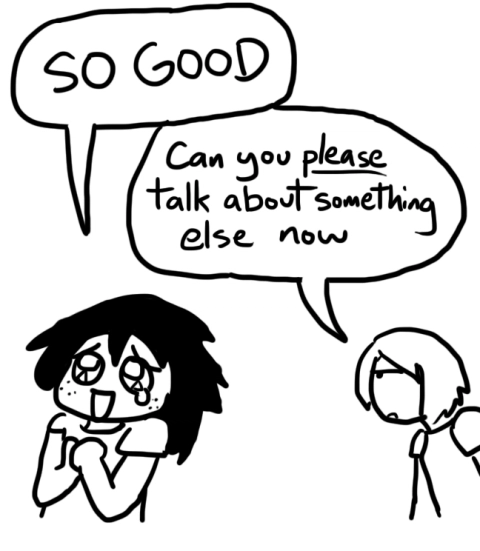 How, then, did I get to meet this amazing cartoonist? I credit this one to my roommate.

I had to go. I HAD TO GO. THERE WAS NO NOT GOING TO THIS EVENT. So, last Saturday, I biked recklessly to the venue, an old church in Copley Square.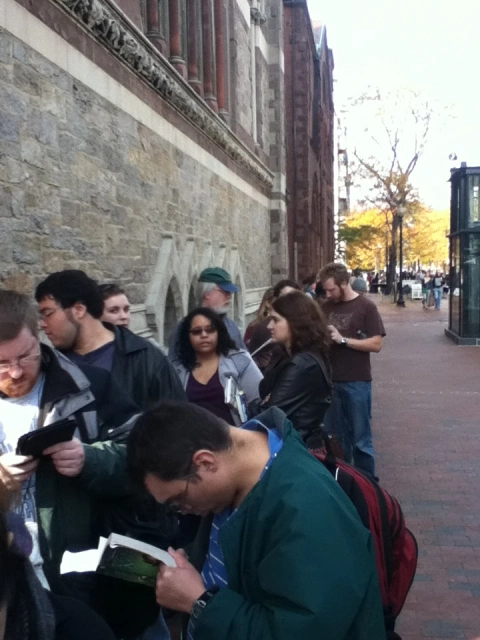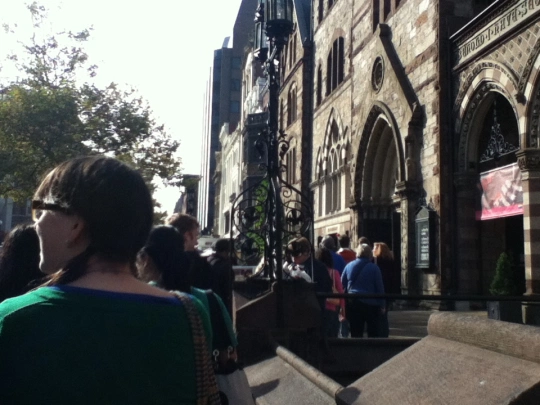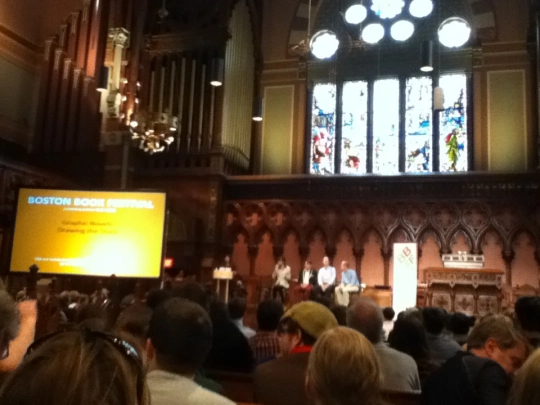 There was a long line, and the church filled up fast. Graphic novels are trendy, after all! There were four authors presenting this panel: Gabrielle Bell, Chip Kidd, Charles Burns, and, of course, Chris Ware. They all talked about their inspirations, most recent publications, and experiences in the world of "serious" comics. (Well, except for Gabrielle Bell, who instead read us two short stories she illustrated herself.)
Chris Ware went last. By the time we got around to him, he didn't have much time to speak about much. However, he did give us a good 15 minutes of powerpoint slides and witticisms. 

I ended up purchasing his monstrously large new book, Building Stories, to get it signed. Let's just say: I have never dropped that much money on comics, ever. But it was so worth it. 
Because I got his autograph. And a photo. And I got to talk to him!
If you did read my post about Art Spiegelman, you can see that I get starstruck pretty easily. It's just a symptom of meeting the people I admire more than anyone else in the world. As a result, I got a little bit, uh, nervous. So I had a nervously awesome conversation:

Am I a cartoonist? I wasn't sure how to answer that. I mean, I draw cartoons. I blog comics. But I've never really thought of myself as a cartoonist. Cartoonists are the ones who go publish books and cool webcomics and make money and go to art school and are famous. I am a biology student who is a nobody and is struggling in her basic drawing class.
I should just do it, huh? But, isn't that easy for Chris Ware to say, successful cartoonist as he is? And I'm not a particularly talented person, bursting with creativity and ideas every minute.

And that's how I met the amazingly brilliant and humble Chris Ware.