So I went to my 8AM art class this morning and had an unexpected surprise:

That's right: Today, I woke up, went to class in a haze of sleepiness, and walked in to find this tiny old lady standing on a table in her birthday suit.
I mean, okay, I'm in college. I'm a girl. This is a drawing class, so I was expecting it eventually.
But man, combine sleep deprivation with unexpected nudity and you have one very confused Vy.
And I proceeded to sketch her for the next 3 hours.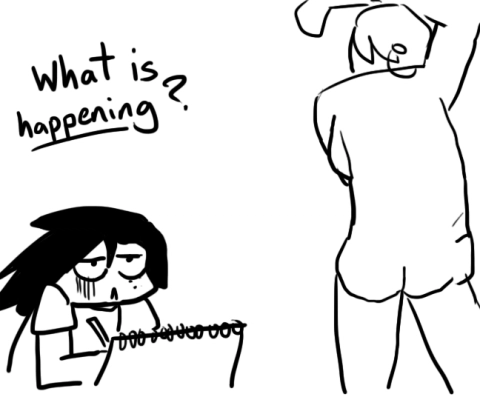 (Still, I think we all got over it pretty fast.)