My roommates and I. We are a little harassed. By who? Why, our counterparts of the opposite gender. For often… they are idiots.
So we'd like to put up a little proposal. All guys– dudes– bros— whatever you like to call yourselves– need a little… help. A female life advisor, as one of my roommates eloquently phrased it. We'll start with a little list– of what you guys should never, ever, under any circumstances, do to a girl you're trying to pick up. Because it didn't work on us. And it's not going to work on anyone.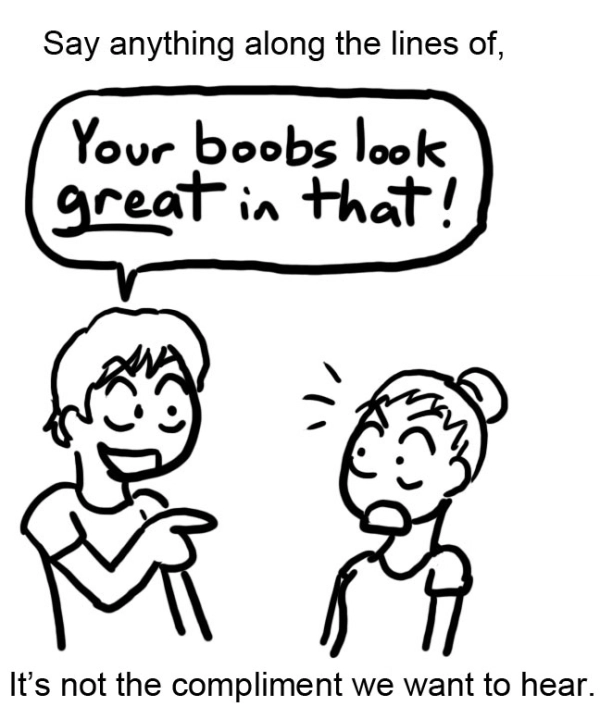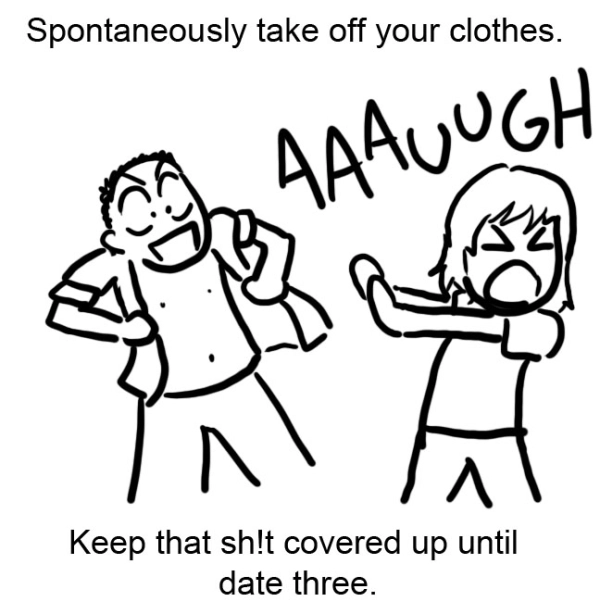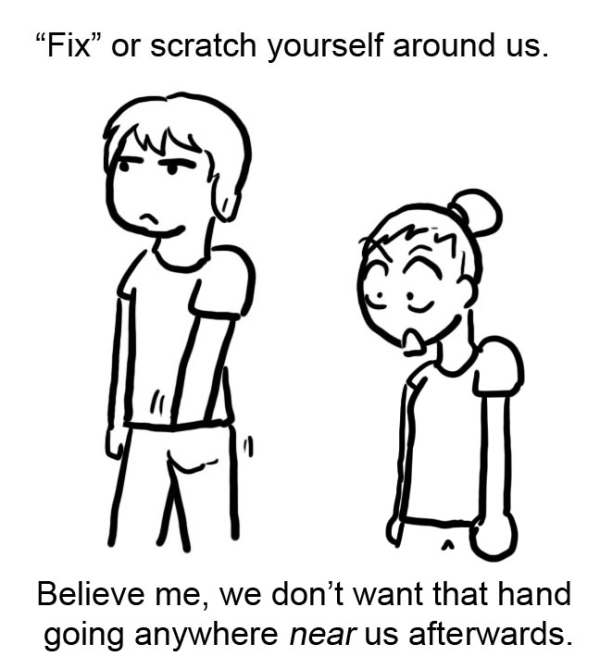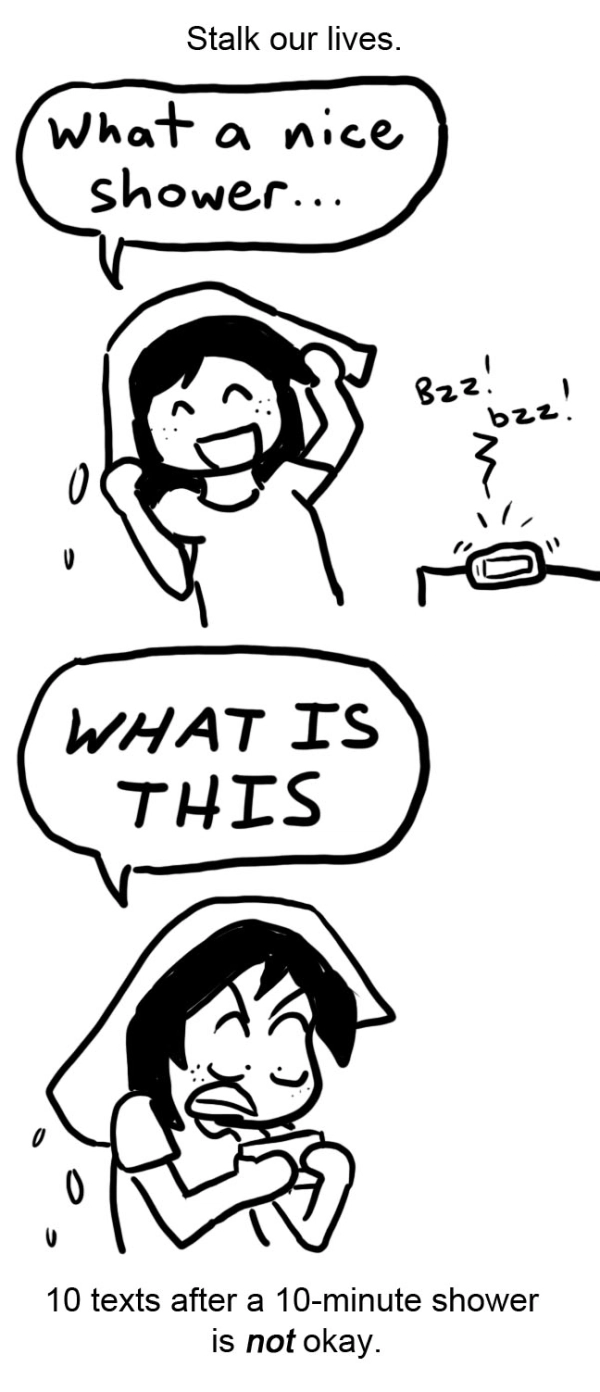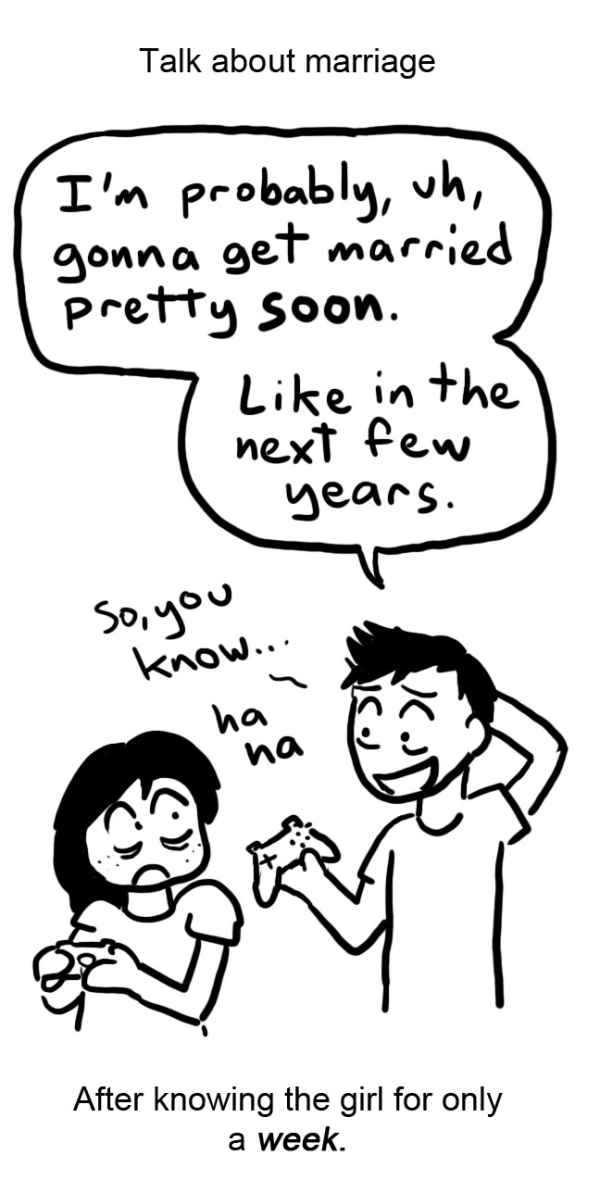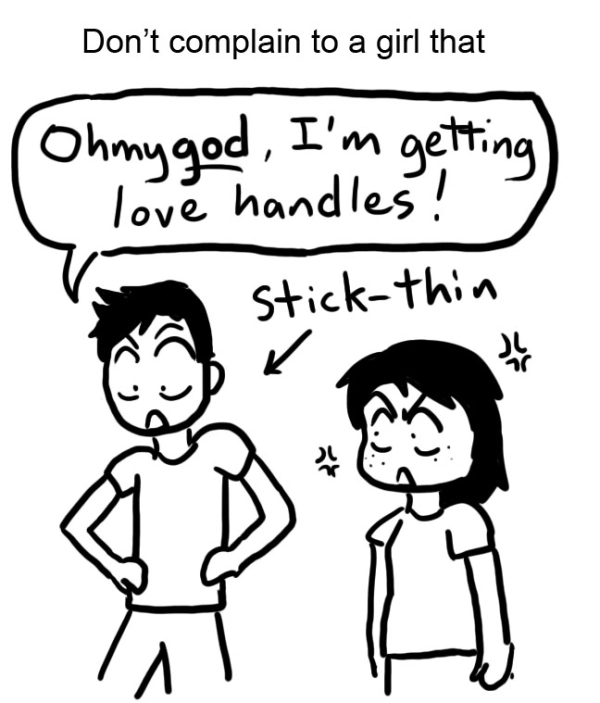 A bit specific? Yes. Tip of the iceburg? Absolutely. Where do guys get these ideas? I don't know.
And so girls (and boys) what sort of insanity have the opposite gender (or same gender, of course) tried to pull on you? Let me know! The best ones could possibly be illustrated in a future post!