I have an affinity for free things. Who doesn't? Except my love led me to do something slightly ridiculous– in this case, taking the MCAT.
The MCAT, for those who are unaware, is yet-another standardized exam for medical school applicants. As with any grad school exam, it's monstrously competitive, perhaps even more so for the MCAT as it's taken by overachieving pre-med students. Kids usually take at least six months to study for it, if not more. Like any major exam, the MCAT fuels a whole business of study books and preparatory courses.
Kaplan, one such test-prep company, happened to be offering a free MCAT practice exam at NU. I'm a pre-med student. For now, at least. So I decided to give it a shot.
The exam I took had a few differences from the real thing, though. The real MCAT is entirely computerized– but we took it on pencil-and-paper scantrons. Also, Kaplan omitted the writing section and shortened the remaining sections by 10 minutes each.
They might as well have. Because I died.
The MCAT has four sections: physical science, verbal reasoning, biological science, and the writing sample. I took the first three in a process that went a little like this:

In all fairness to myself, I'm just a freshman. I haven't seen chemistry in one and a half years. I've never taken an advanced physics course. Nor have I taken organic chemistry. My AP Biology class in high school was pretty useless. So, while some of the questions went like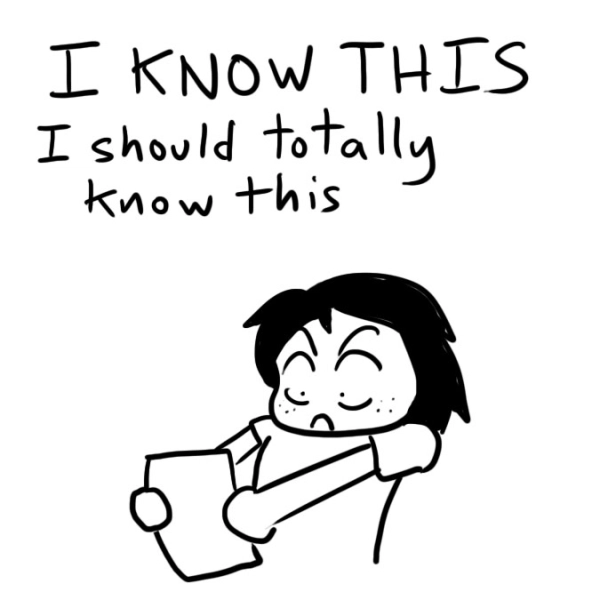 The majority of the test looked more like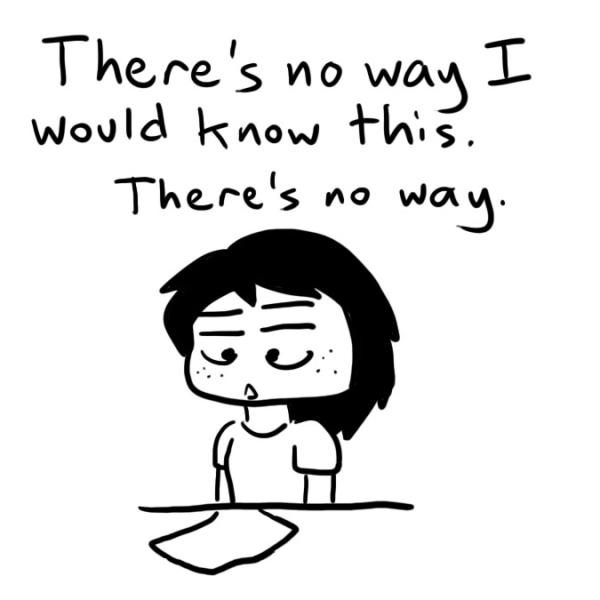 Since the practice test was only multiple-choice, we got our results back right away. I got the high, high score of
Afterwards, we received an answer key showing which questions we got wrong. MCAT teachers were available for any kids wishing to discuss their results. I didn't take up the offer, just because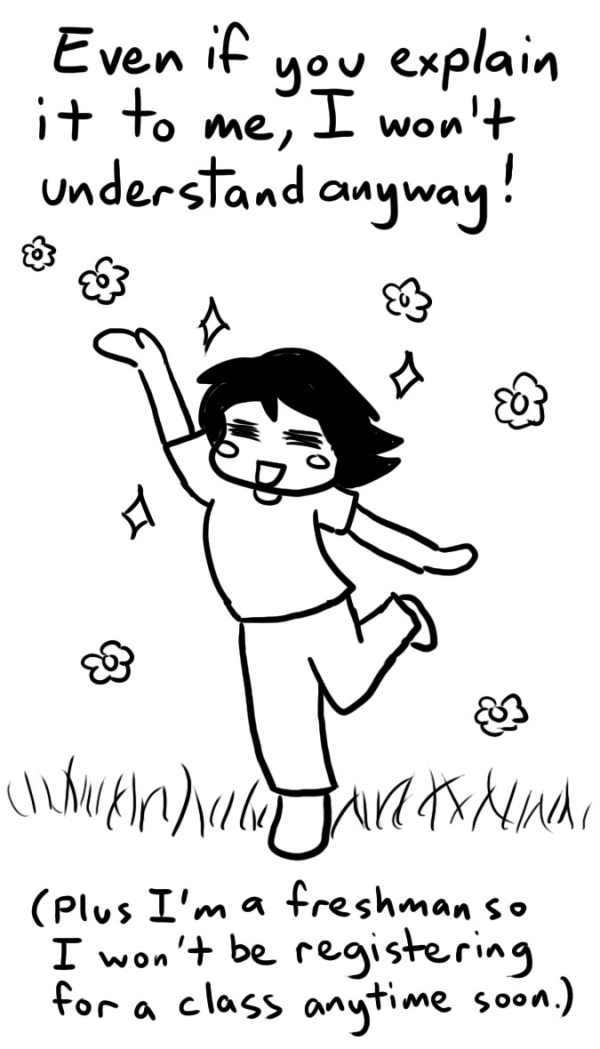 Oh, well. It was a worthwhile attempt. Now I know how much I have to improve! Besides… I'm a freshman. I've got quite a ways to go.