My sister and I figured that we'd be staying in hostels during our journey in Europe. We'd share rooms with 8 strangers and sleep in rooms of dubious cleanliness. It'd be overpriced and somewhat uncomfortable.
And then we discovered Airbnb.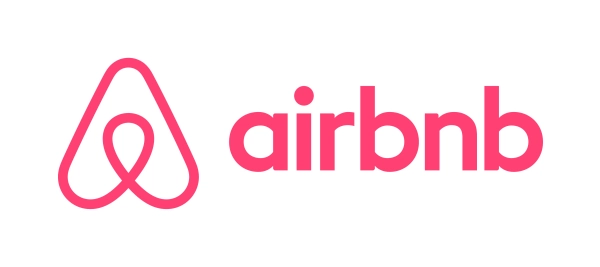 Airbnb is a website where people rent out lodging. I'm not talking about those hotels and motels: people rent out their apartments, houses, even spare rooms in their own home. Often, for what you get, Airbnb can be relatively cheap. With many Airbnb listings being equal to or cheaper than hostel prices, we were definitely interested in using the site.
My sister and I did a lot of research and ended up using Airbnb for the majority of our Eurotrip. Using Airbnb can be daunting, though. With over 500,000 listings in over 190 countries, it's tough to know what place to choose. My sister and I stressed over it quite a bit.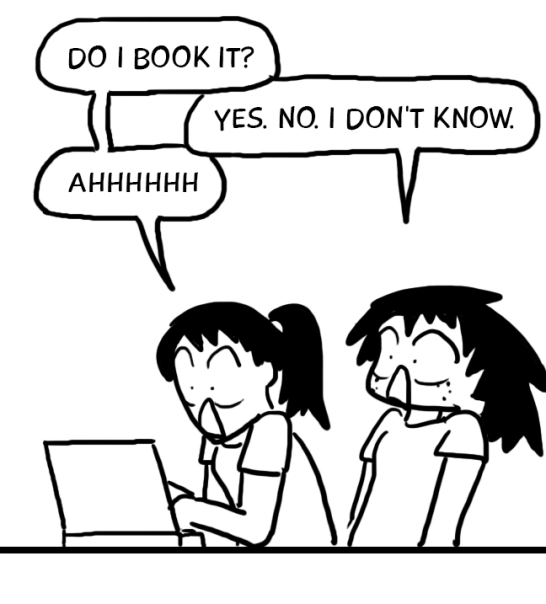 After going on our trip and staying at all these apartments, we are glad to say that our Airbnb experience was positive! Though, there are some things we wish we knew before booking some of those places. It's hard to know when you're using Airbnb for the first time.
So, I'm going to list a few things my sister and I looked for when we booked our Airbnb apartments. Everyone's experiences will be different, so I can't promise anything– but hopefully these tips will help your Airbnb experience go a little smoother.
Verify your identity.
You can book places without verification, but nobody's going to rent to you if they don't know you're a real person. Airbnb lets you prove your existence in a number of ways.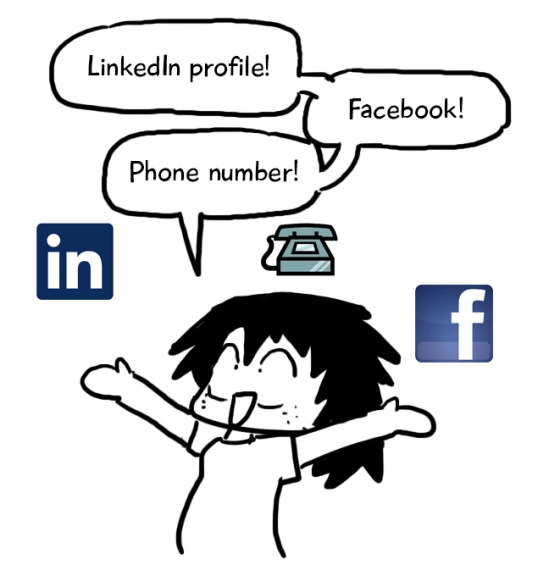 The most important is to provide an offline form of identity, usually in the form of a government-issued driver's license or passport.
Now you're ready to start booking!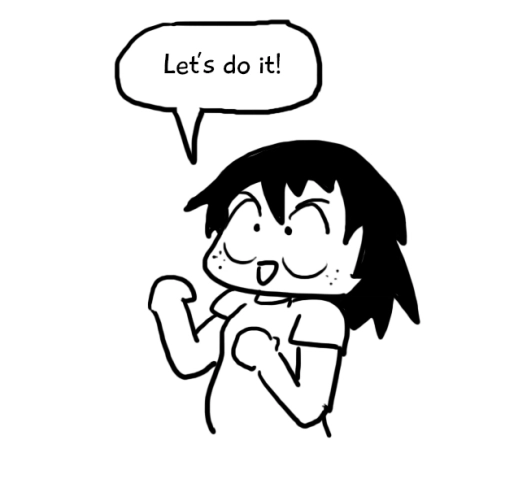 Obviously, pick one with good reviews.
Airbnb sends out professional photographers to take verified photos for the site. These guys are pros. Some of the apartments on Airbnb look beautiful, and often, they are!
Just for a comparison, here's the Airbnb photos of the apartment my sister and I stayed in Paris…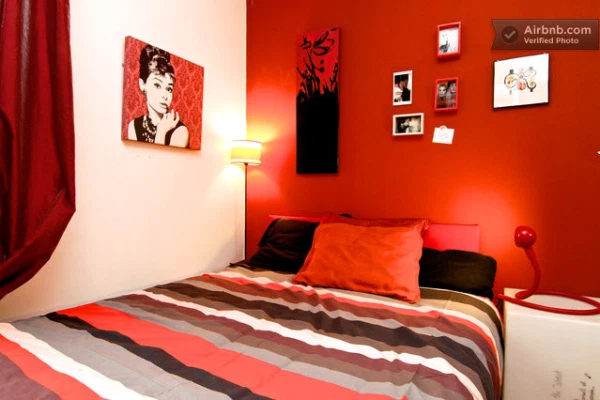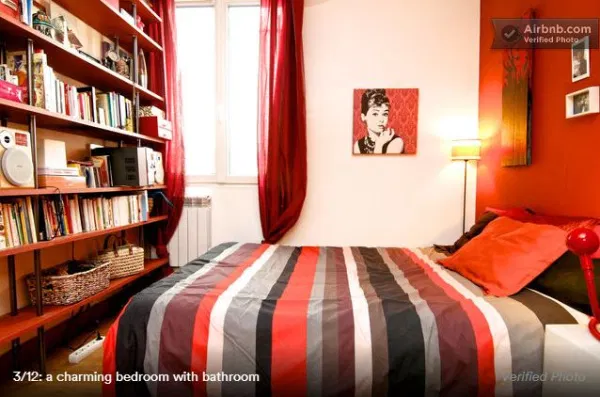 …compared to the photos I took myself.
You can see that what the site tells you isn't always exactly what you get. A good way to know for sure is to read reviews! Ideally, the apartment or house has had a lot of guests and a lot of reviews. Our Parisian apartment had a high rating, which I would totally agree with.

Sometimes, though, you'll discover less positive feedback.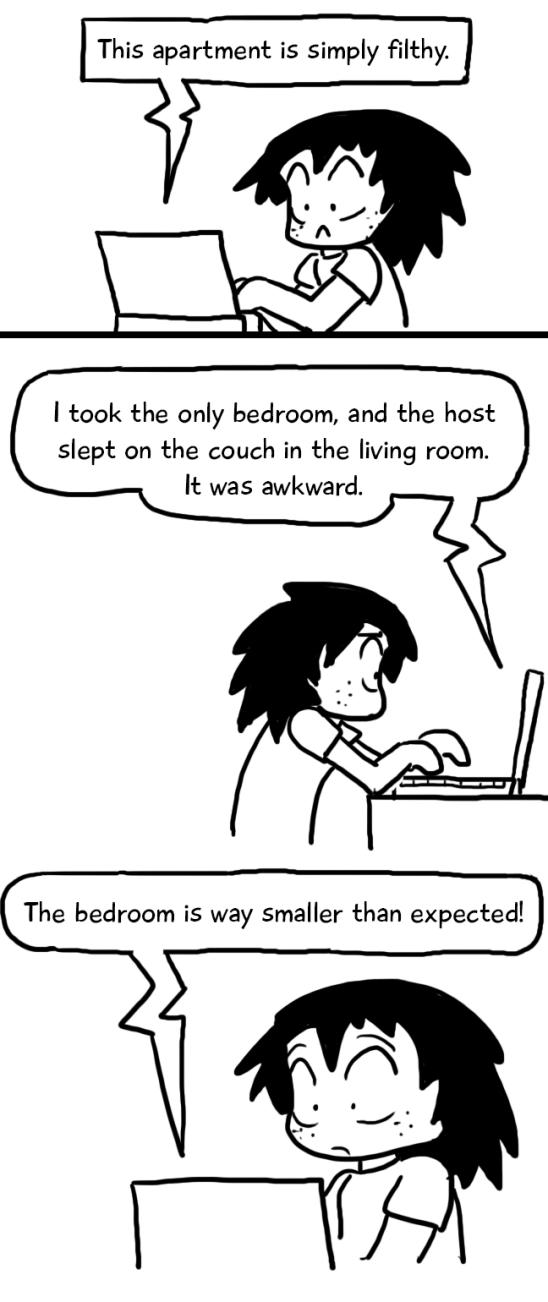 So read your reviews! My sister and I played it safe, going only for listings with a lot of positive reviews.
Look for a high cleanliness rating.
An Airbnb is not a hotel, so you really can't expect hotel cleanliness. Sometimes, you might even be sharing a kitchen or a bathroom with your host.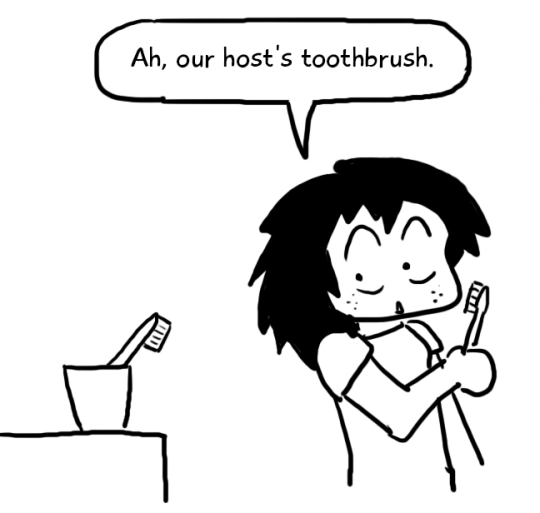 I'm not the cleanest person, myself, but being in someone else's messiness always makes me a bit uncomfortable. Anything less than a 5-star cleanliness rating means the place probably isn't spotless, if that's what you're looking for.
Double-check the location.
When you're booking an apartment in an unfamiliar city, it's hard to tell how good the location is just by staring at Google Maps.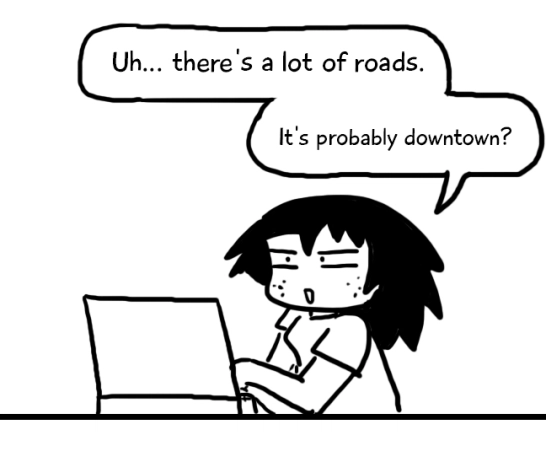 A nice indicator is that the farther you get from center city, the cheaper the apartments become.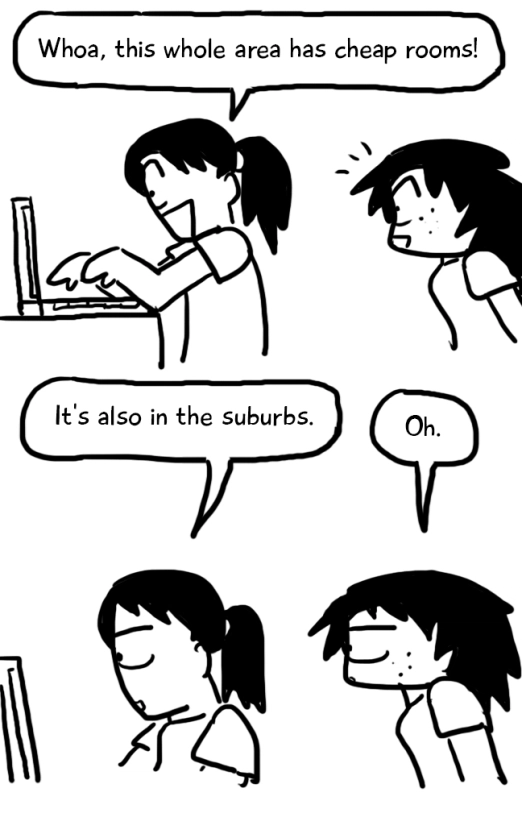 And my sister and I did book one without really looking into the location. It was our first booking, for a lovely and cheap apartment in London. Or, wait. Look at that address. Is it really in London?
When we landed at London-Heathrow, the passport security was baffled.

My sister and I had booked a place in the London suburbs, not London itself. Luckily, we had at least done enough research to…
Check the proximity to public transport.
Our apartment in Tooting was a 15 minute walk to the subway, and a 10-minute walk to the public buses. It took us, then, at least an hour to get all the way to London's most famous attractions. But at least there was transport: if we hadn't had such convenient access, getting around a big city like London would have been difficult.
Besides, it was a good excuse to spend an hour on one of London's famous double-decker buses.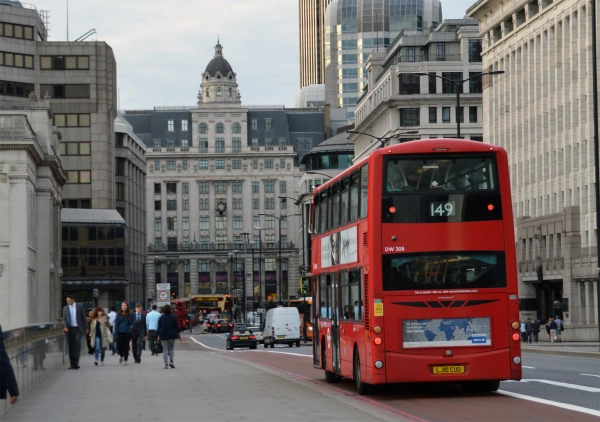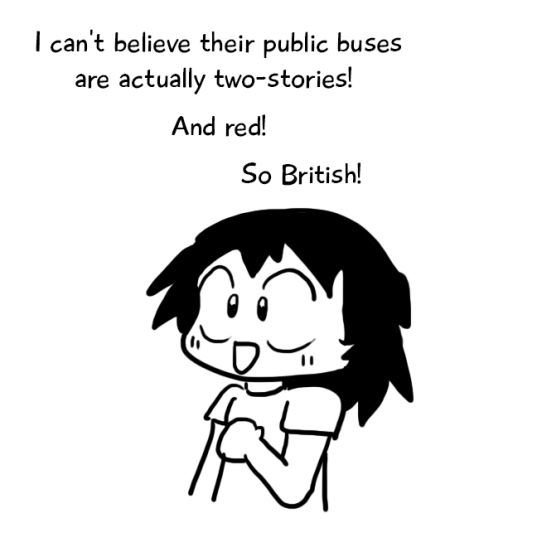 Watch out for hidden fees.
The price listed on Airbnb is not always the final price. Sometimes, there are "cleaning fees."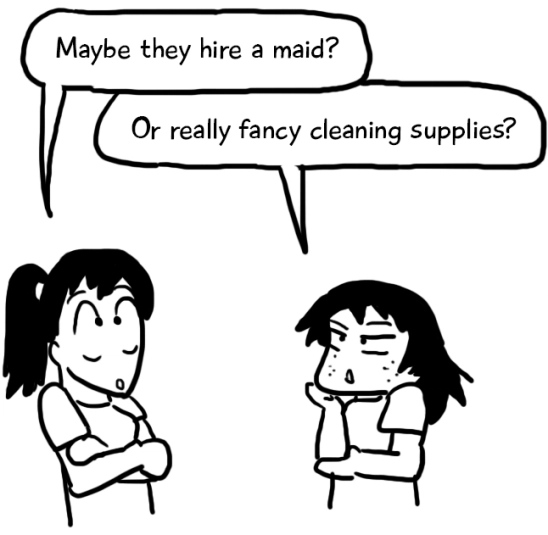 Sometimes, the host will charge a bit extra for every extra guest you bring in. For instance, the dude below will charge you the list price for two guests. But to bring a third friend, you'd pay an extra $13, and another $13 for a fourth friend… yeah. You get it.

Sometimes, the host will ask for a security deposit.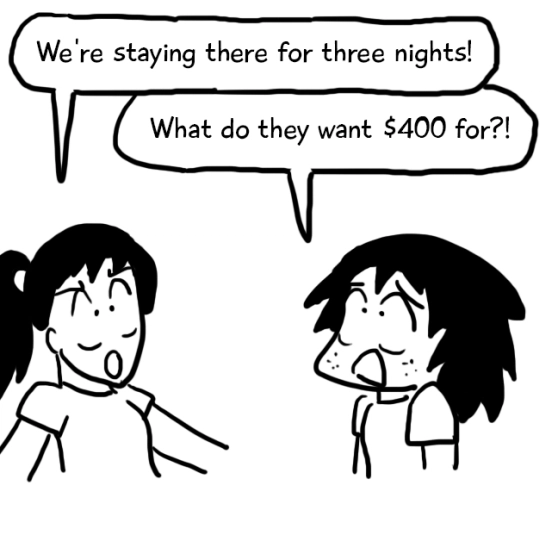 My sister and I avoided listings with security deposits, so I unfortunately can't give any advice about dealing with those. Also, since most listings were made to accommodate two people, my sister and I never had to pay that extra guest fee.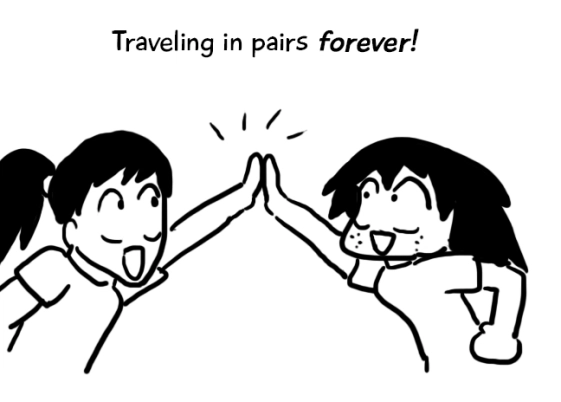 So those extra fees never caused us any trouble– but it's certainly something to look out for when you're booking a place.
It's also worth checking out the apartment's cancellation policy. Are you a wandering soul with no strict travel plans? Check the cancellation policy of the apartment to make sure that you'll be refunded in the event that you change your mind. Airbnb cancellation policies come in the shades of flexible, moderate, strict, super-strict, and long-term. You can read more about that here.
Privacy is really nice.
Well, depending on what style of traveler you are. Some people have plenty of time, and just love to chat it up with whoever's around. Talking to your host can actually be great– they can give you recommendations only a native would know. And shared rooms give you the chance to hang out and chill with other travelers
My sister and I, however, had barely any time at all in each city.

At the end of the day, we just wanted somewhere to relax and unwind. When you're that exhausted, having your own room to just chill is really nice– no need to tiptoe around sleeping strangers.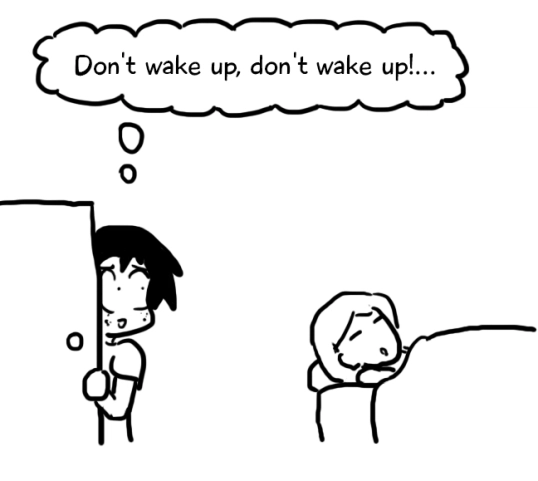 It all depends on you, but we found that having our own room really enhanced our trip. A little comfort goes a long way, and Airbnb helped us afford the luxury of our own room.
You get what you pay for.
That said, not all Airbnb listings are created equal. There are a huge variety of apartments you can find, the quality and price of which differ greatly.
You could rent this entire apartment for $200 a night…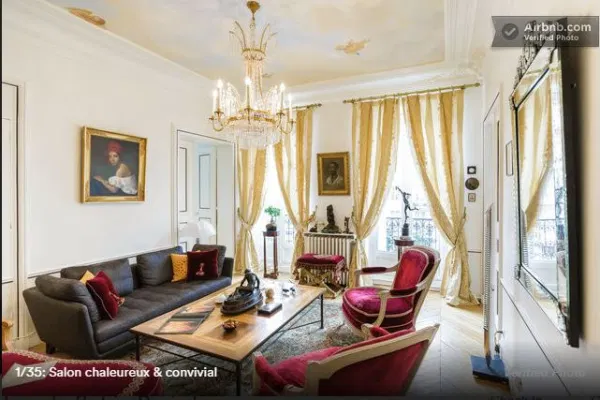 …or this girl's couch for $57 a night.
My sister and I found a really cheap place to stay in Rome. The host described it as a "beautiful bright dorm" that was part of a "big, lovely, classy and fun apartment." With all those superlatives, it HAD to be good.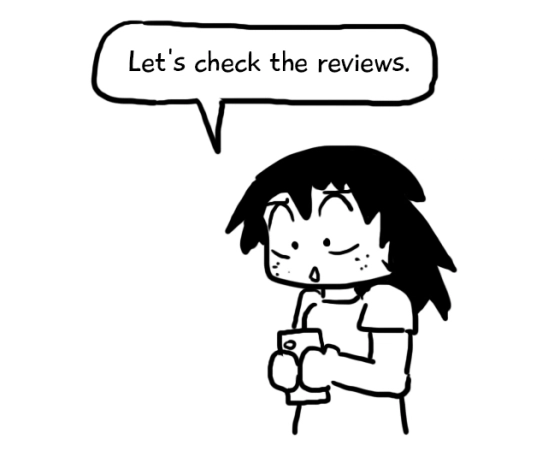 The reviews were all positive, and the price couldn't be beat. We were going to have to share a room with two other strangers, but we figured that we could deal with that for a few nights.
And we could. That was fine– we bunked with two lovely girls from Texas. It was the apartment itself that was a problem.

The apartment was pretty much falling apart. It was nicely decorated, at least– it was lived-in and frequented by artsy hipsters. But, hey: it was cheap! You could tell.
The extra little conveniences go a long way.
At least, they did for my sister and I. Firstly, we were backpacking. We only brought a week's worth of clothes for a five-week trip.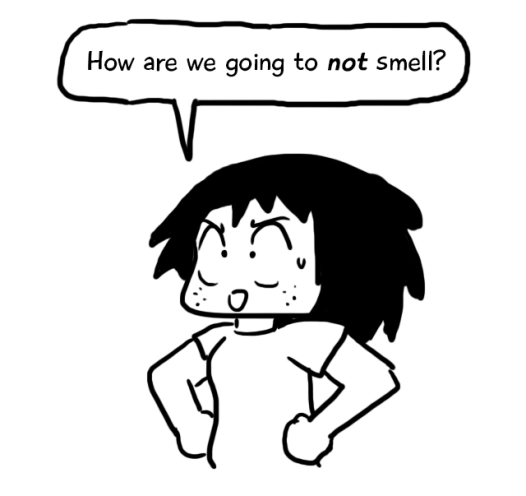 So, whenever we had washing machines, it was a godsend.
Before you believe that we were totally smelly, though, I'll tell you that my sister and I washed our clothes every day! Washing machine or not! When there was no washer available, we just washed our clothes by hand. It was a process, involving us carrying around laundry detergent, scrubbing out our clothes, rinsing them out, and drying everything on my sister's travel clothesline.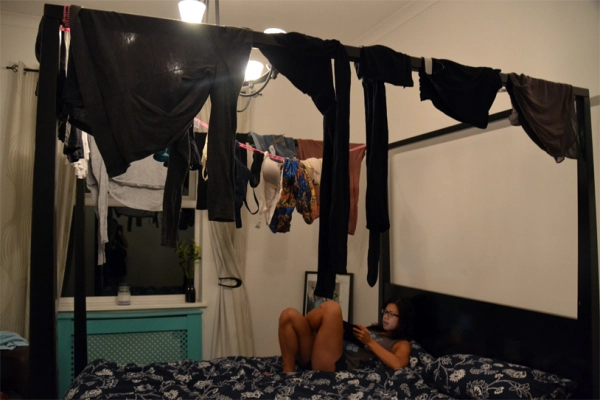 Washing machines: I appreciate them now. And if you're traveling light, you will too! They're really handy if you don't have enough clothes for the entire trip.
Since we were trying to keep our expenses down, we would often buy lots of food from the grocery store. We would usually need a place to keep this food. The second convenience to look for: Refrigerators. Under the Airbnb listing, look for a kitchen, and read the reviews and description.
And finally, check if your place has internet! We take it for granted these days, but my family actually stayed in an apartment in Budapest without WiFi. For those two nights, my family bemoaned the fact that we couldn't look up directions or tourist attractions.
Airbnb has even made it easy for you. Hosts can show which amenities they do and don't have.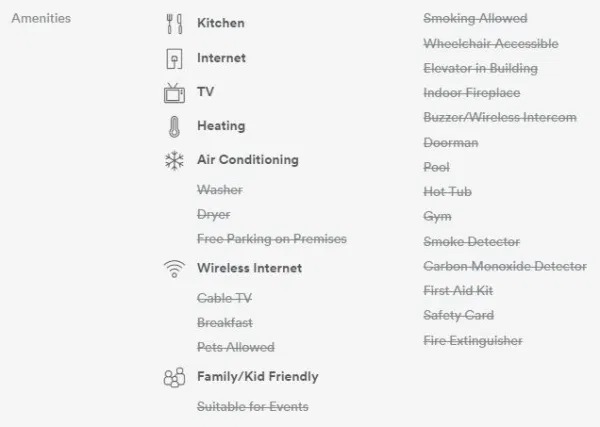 Communicate with your host.
Did you read the description, check the reviews and have finally decided on a place? Awesome! Now you can try to book for the dates that you want.
However, even if your desired dates are available, you can't book instantly. You have to talk to your host first. Introduce yourself, tell them what you're dropping in town for, be polite. Then, you'll receive a confirmation message when your host accepts your booking.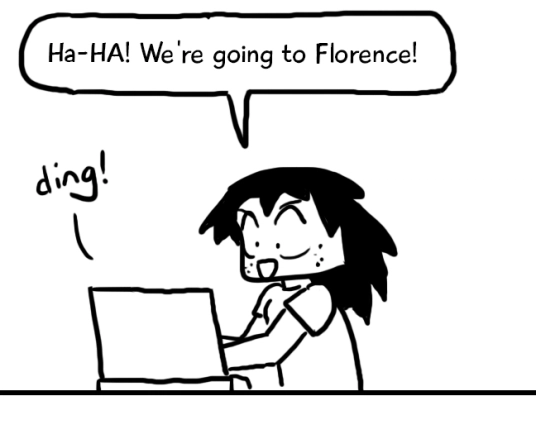 Some places can be booked instantly, though. Look for the lightning icon next to the price.

Be a good guest!
You can leave reviews for your hosts. Reversely, your hosts can leave reviews of you once you've stayed in their apartment. If you rack up a string of bad reviews, people are less likely to rent to you. So be a good guest! If your host requests you to do something, like close the door gently or be quiet at night, do it. Don't be a college freshman in a dorm.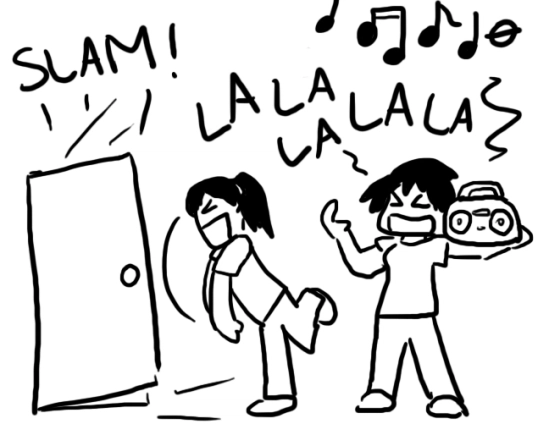 It's really just common courtesy. Most importantly, remember: you're staying in someone else's house. Sometimes, they have maid service. But if you're staying somewhere cheaper, the likelihood is that they clean the place themselves.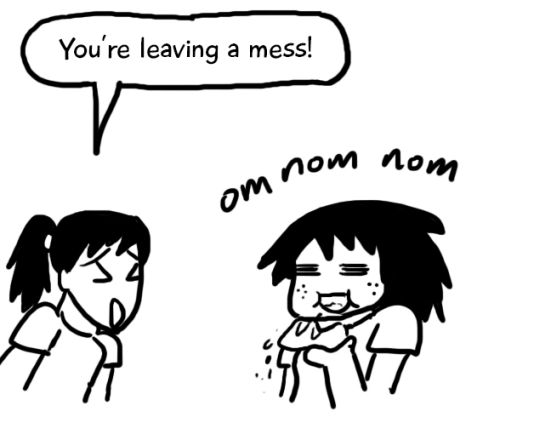 And that's it! Those are just my little tips on things to look out for when renting your Airbnb. It's not an exhaustive guide, but hopefully it'll help out some prospective travelers. I was lucky enough to have a great time. But who knows? When I travel again, my experience with Airbnb might be better. It might be worse. But at this point in time, I know this: I'll be using Airbnb again soon.