The police caught the second suspect in the Boston Marathon bombing!
Things were getting tense Friday night. The police had searched all of Watertown and concluded that the suspect might have escaped. The MBTA opened with limited service, and people sheltering at work were encouraged to go home, so I decided to head into Boston.
Right before I left, though, my friends started a message on Facebook: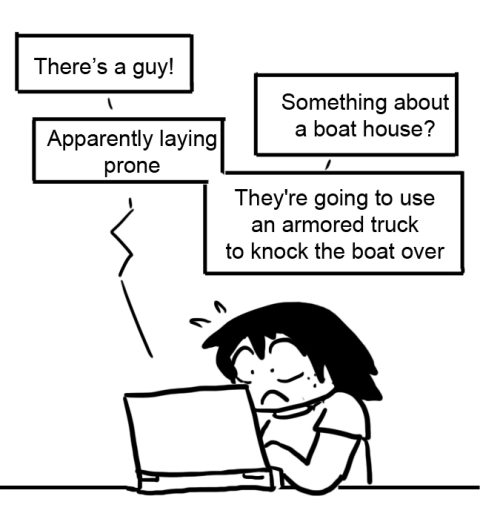 Somehow, we all ended up listening to the police scanner. It was obvious something was happening. My friends and I were almost expecting another explosion. The police kept telling other officers to get out of the line of fire, calling officers over to a certain area…
And then: radio silence.
If you've seen the news, you know that the rest is history: the police cornered the suspect and captured him alive. The suspect is now in the hospital being treated for his wounds. Boston and its surrounding towns could finally breathe a sigh of relief.
So we did.
Boy, did we.
Shortly after I met up with my buddies at Northeastern, we received a message from one of our friends.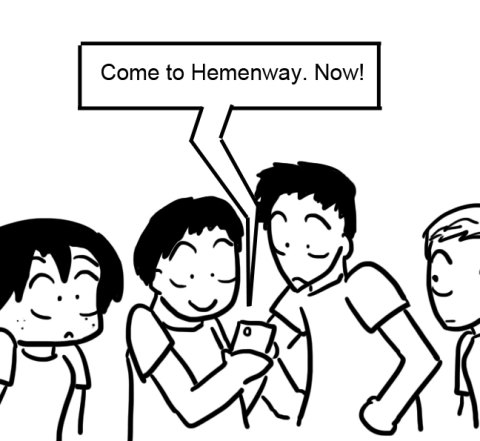 We complied, walking across campus to see what was going on.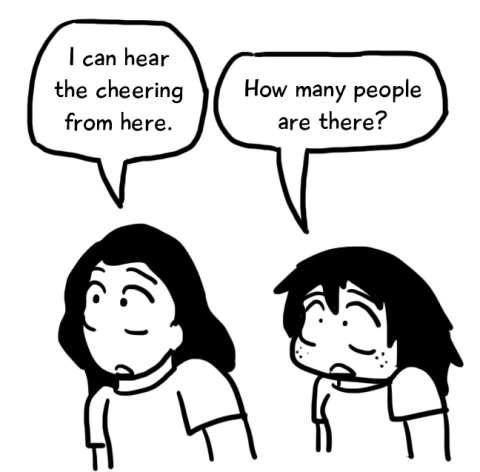 Well, as The Sun managed to document…
This many.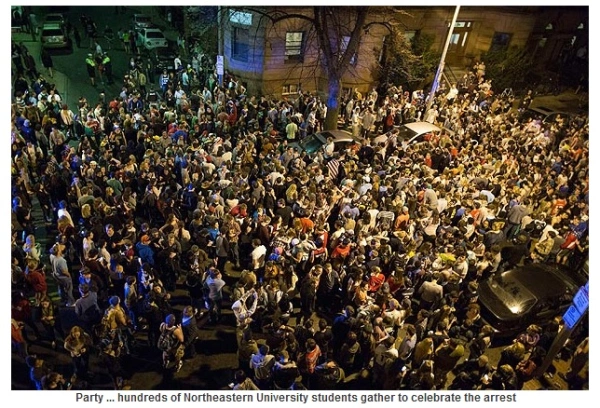 Northeastern kids were packing Hemenway Street, despite NUPD's best efforts to break up the crowd. Well, they weren't trying that hard. After all, we were celebrating their efforts.
My friends quickly joined the chanting and cheering.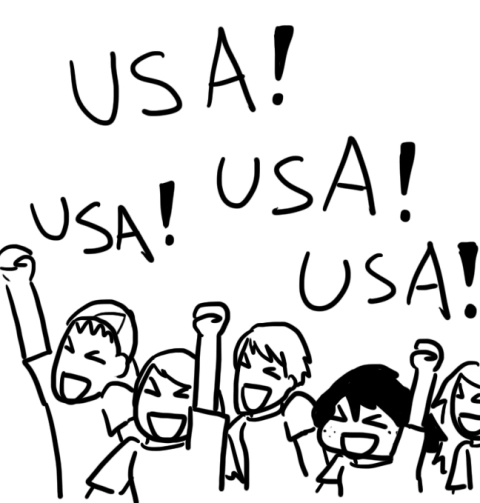 Yup. I admit, I went there.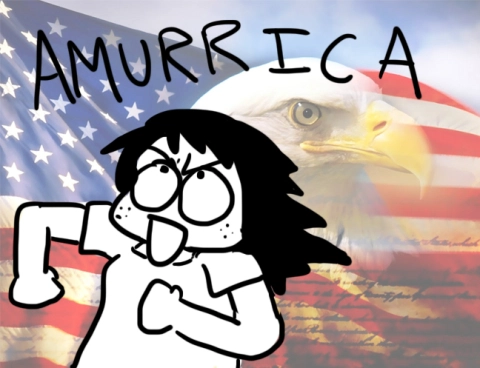 The residents of Hemenway were hanging out their windows, waving flags and blasting music.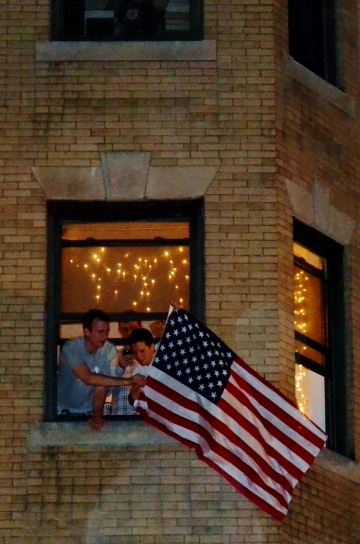 People ran around dressed in patriotic attire.

A random kid managed to climb up a tree, wave his flag, and lead the crowd in some traditional American songs.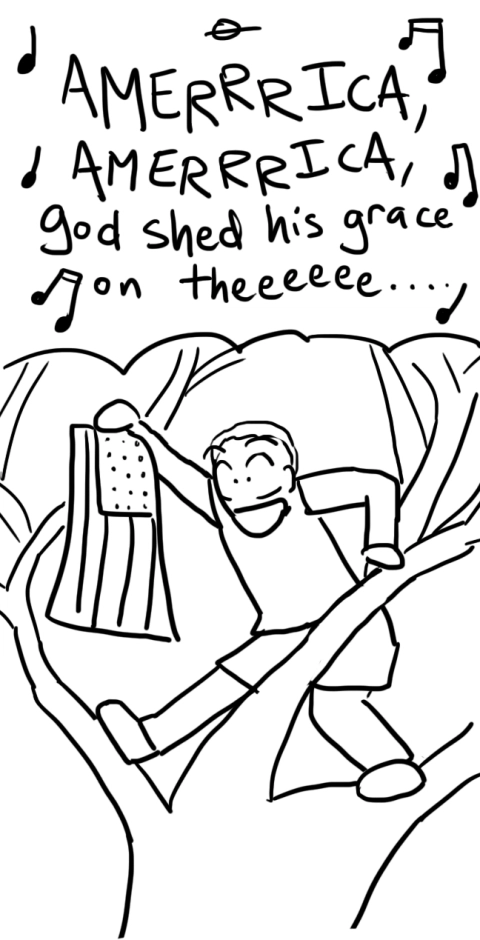 Some policemen actually drove their motorcycles straight through the crowd. Everyone clapped, cheered, and high-fived them as they drove by.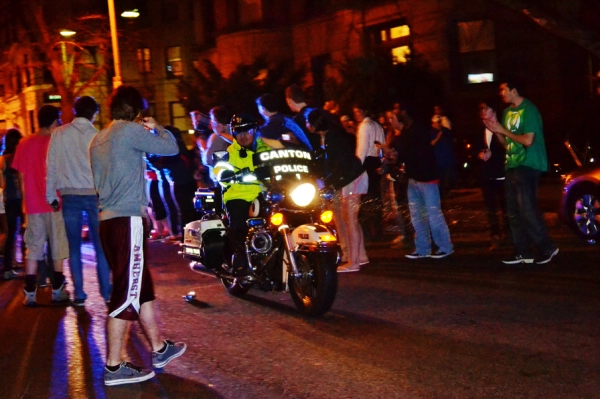 My favorite moment was when my friends and I managed to start the whole crowd singing the national anthem. It was a crazy moment– as soon as we started, people joined in, and soon the guy in the tree was conducting the crowd.
What really surprised me, though, is how non-destructive this rally was. We didn't flip any cars, start any fights, or break any windows. In fact, the crowd dispersed rather peacefully after concluding that the police didn't need any more trouble for the night. Though there was a lot of beer, and beer cans, thrown around the crowd.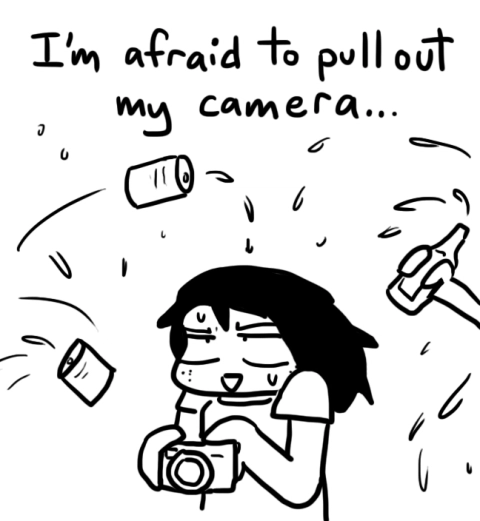 I'm no zealous patriot, but I felt pretty proud of my city. Northeastern wasn't the only place to celebrate. Watertown took to the street as well. Hundreds of Bostonians paraded down Commonwealth Ave, police stopping traffic to allow them to march. In a tamer form of remembrance, flowers, notes, and gifts have been left at the bombing site.
I'm sure that, as the suspect recovers, more details will start to emerge. We don't know if anyone else was involved. We're not sure of the brothers' motives behind the bombing. Investigations will be done, I'm sure, as there are still so many questions still unanswered.
But for now, Boston can feel a bit of relief. I know I do.
.
.
.
Edit: Cool, there's video! Below is a video of the Northeastern students cheering on the police:
And here's the national anthem: