For more photos from my Japan trip, check out my tumblr!
While my group was in Sapporo, several of us decided that we wanted to go to a baseball game.
I had been to baseball games in the US before, but I heard Japanese baseball games were a little different. I asked one of our conversation partners what baseball was like in Japan:
It was one of those things I had to see for myself. So I purchased a ticket to see Hokkaido's baseball team, the Nippon Ham Fighters.

And so we entered Sapporo Dome, where I immediately started to see differences.
First of all, my friends and I received these long, narrow balloons known as "thundersticks." When hit together, they make a loud banging noise.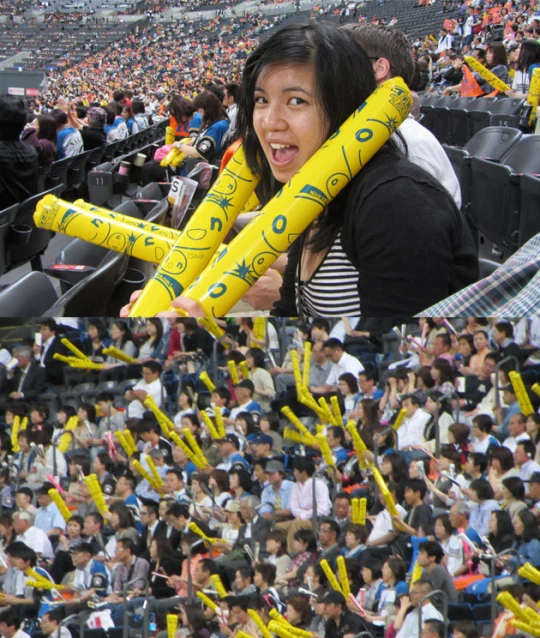 Then, cheerleaders came out and performed a dance before the game started. It was… it was very Asian.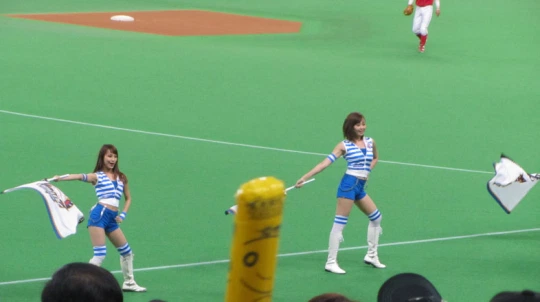 The game began. The girl I talked to was right—Japanese fans sing. There was a band playing, which was to be expected. What we didn't expect was all of the chants that the fans knew by heart. There must have been dozens! And they would sing together, in unison, for extremely long times. Seriously—check it out below:
Hokkaido's opponent that night—the Hiroshima Toyo Carps—had an even crazier fan base, though. Not only had these fans traveled across the country to follow their favorite baseball team, but they had coordinated clothing and cheers as well. My group couldn't figure out how they set up this one:
And the Japanese fans had gear up the wazoo. When the Ham Fighters were up to bat, I swear everyone had a different banner for every player: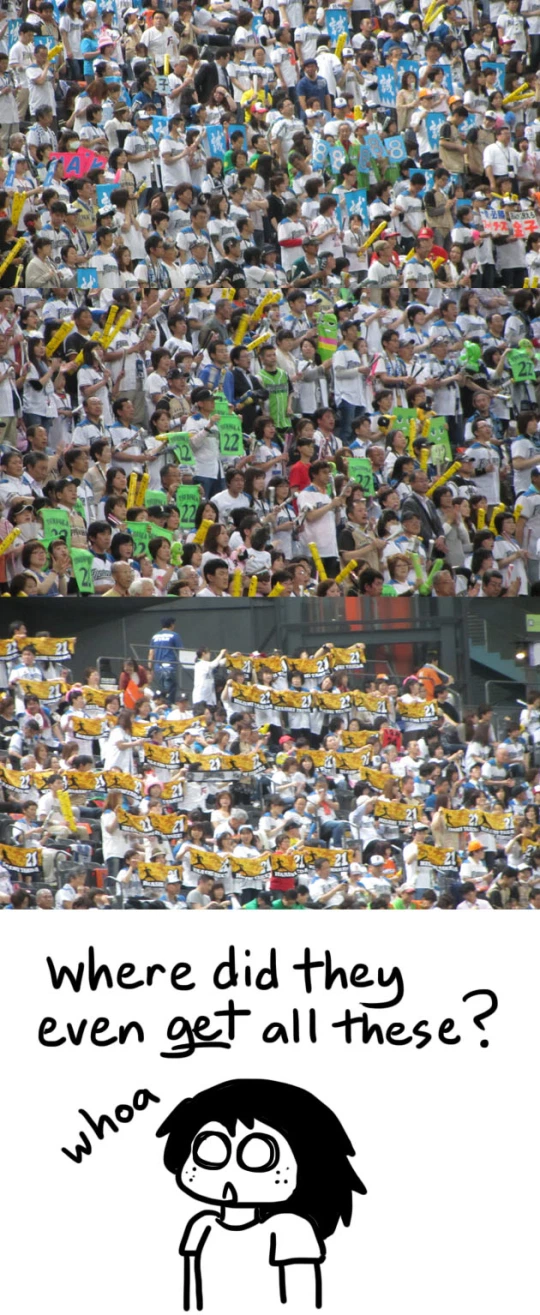 The coolest part of the game, though, was the rocket balloons. Part way through the game, we noticed that people started blowing up these long balloons…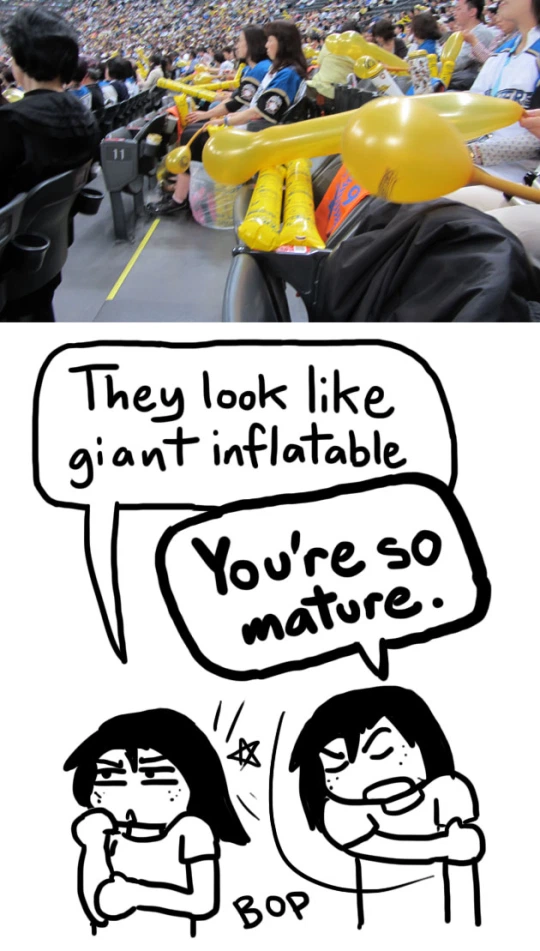 And then, after a countdown, everyone fired them off. It was awesome.
But some things change, some stay the same. The baseball game was probably the most American thing I went to in Japan. The sport, of course, we all knew. Staff walked the aisles selling hot dogs and beer. Even the music was eerily familiar: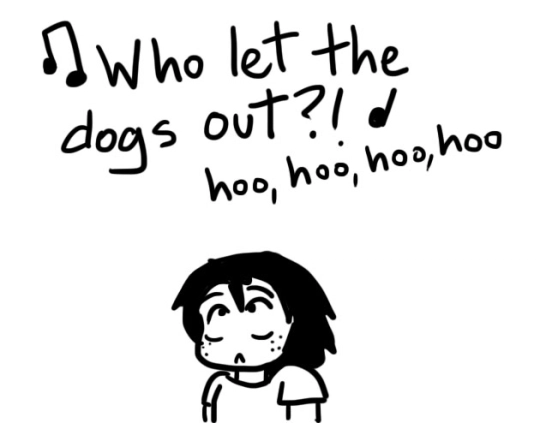 It was an interesting blend of Japanese and American culture. Baseball is known for being an American sport, after all. American baseball is even aired on Japanese television. Still, I was surprised when I found Phillies memorabilia in the Sapporo Dome souvenir shop:

It was a good time.