I found another reason to move to Australia.
It was when my friends and I reached Airlie Beach during our post-semester-giant-road-trip-down-Queensland. It's not quite accurate to say I "found" it, either. Airlie Beach is a backpacker's town built solely off the tourism of what was next door: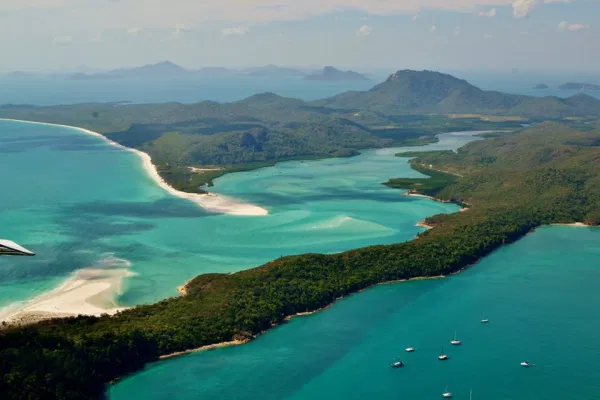 The Whitsunday Islands!
The Whitsunday Islands were named by Captain James Cook, who believed he found the region on the 7th Sunday after Easter, also known as "Whit Sunday." He was wrong, but the name stuck around. Today, the 74 islands that comprise the Whitsundays are a huge tourist attraction for their beautiful beaches and amazing diving. Luxury resorts pepper the islands, and tour boats leave daily from Airlie Beach.
My friends and I decided to see the islands in a less conventional way, though.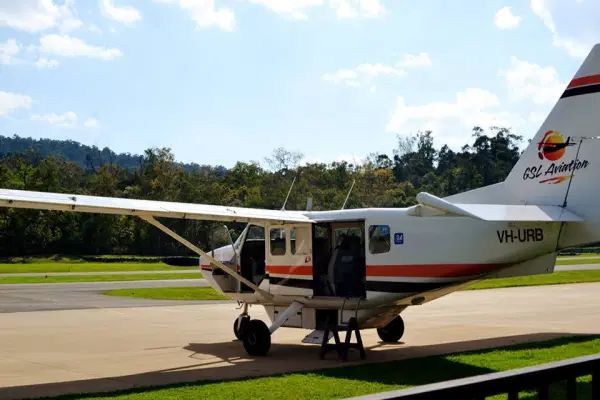 One girl in our group was studying aerospace engineering, and this tour was just as expensive as any of the other tours, so: why not? We booked a tour that included a 30-minute flight over the islands.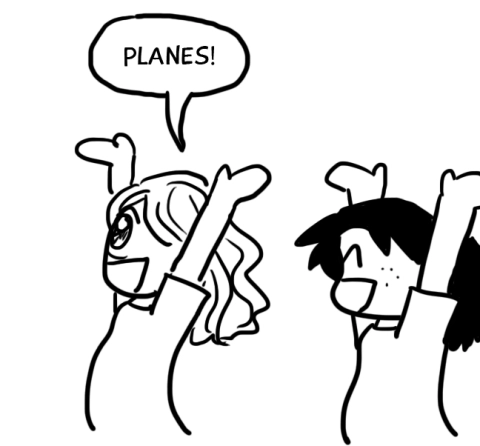 It was the most picturesque flight I have ever taken.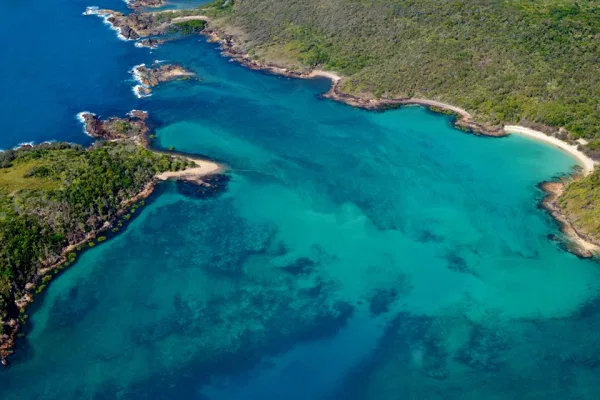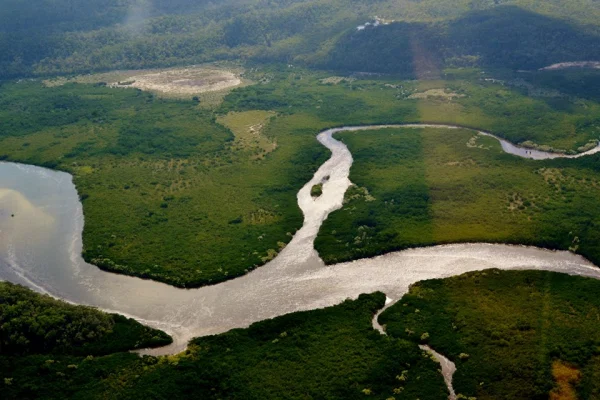 …if not the most nausea-inducing one as well.
The tour then took us on a high-speed boat to Whitehaven Beach, one of the most popular destinations in the Whitsunday Islands.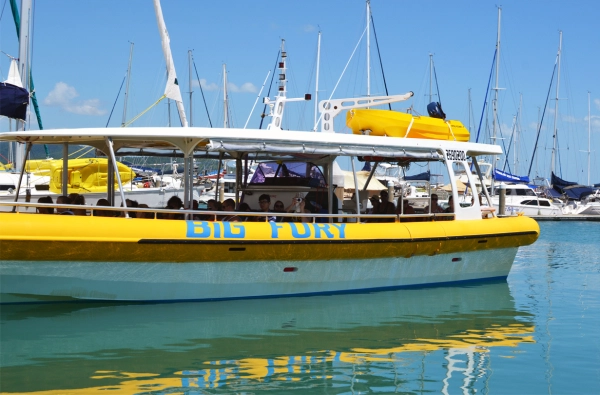 An hour and a half later, we made it to Whitehaven Beach.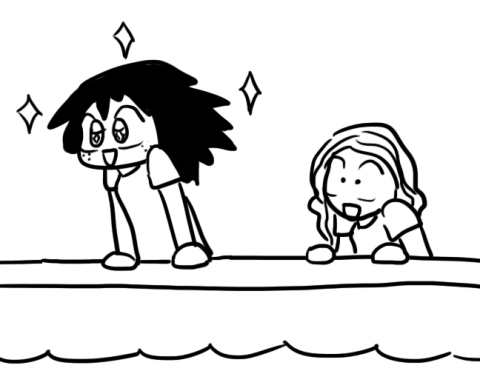 Whitehaven Beach, true to its name, has the whitest sand I've ever seen. The sand is 98% silica, a purity so high that the sand never becomes too hot to walk on. The sand is incredibly fine, too, so fine that the sand is known to easily damage electronics. It even squeaks when you walk on it!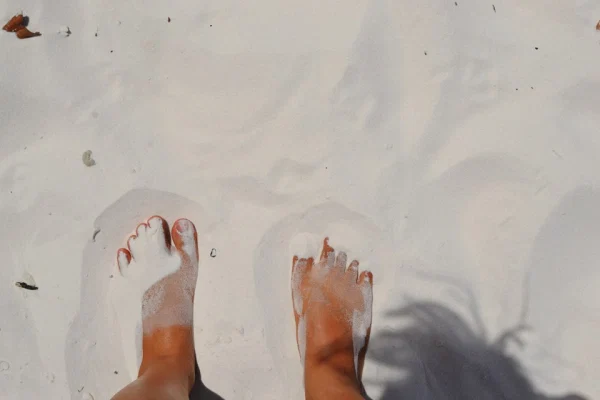 I'm used to the Jersey Shore, where the beaches are crowded, the sand is burning, and the water is cold. Access to Whitehaven Beach, on the other hand, is limited. Smoking and dogs are not allowed. Whitehaven Beach has won multiple awards for being clean and environmentally protected, including the world's most eco-friendly beach by CNN.
Indeed, the area is also known for its wildlife. During lunch, we were visited by tons of friendly goannas.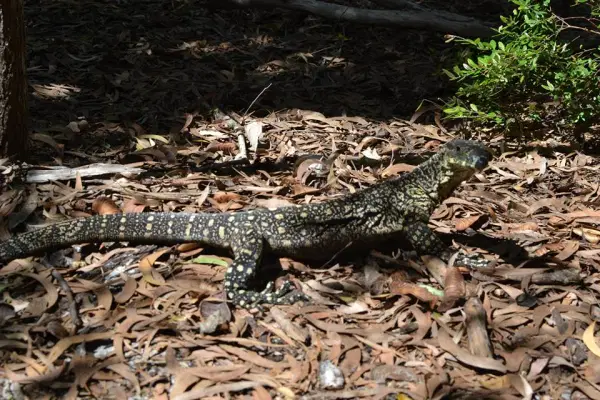 It wasn't really just another day in Australia, though.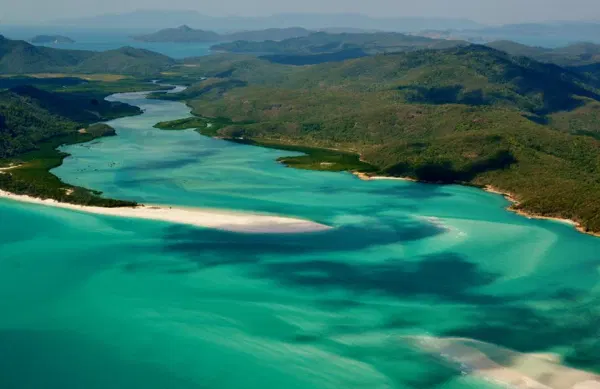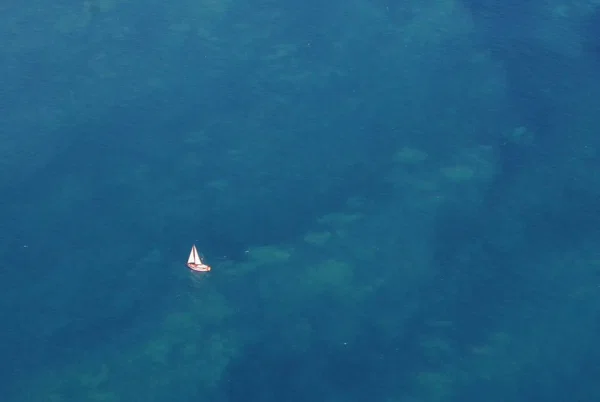 Not by a long shot.

And I have yet to find a place that beats it.