You've heard the stereotype: all Australians are these tanned, blonde, and totally ripped surfer dudes.
While not all Australians look like the dude above, it's easy to see where the stereotype comes from. Australia, as a land of beautiful weather and even more beautiful beaches, is home to a very strong surfer culture. Not everyone is a surfer, true– but I have to say, whenever I go to the beaches around Sydney, there are bronzed fit dudes abound.
But I digress. As an exchange student, I was determined to get the full Australian experience. And the Australian experience, it seems, includes surfing. I signed myself up for Surf Camp Australia, where I'd leave Sydney for a weekend to learn how to surf.
So, last Friday, I hopped on a bus to Seven Mile Beach, a creatively named seven-mile-long beach in Gerroa, New South Wales. The surf camp was located here for a few reasons. One, the waves there are long, even, and consistent, perfect for a beginning surfer. Secondly, the waves are not too big, so all us newbies could actually handle it. Thirdly, the seven miles of the beach gave us a lot of space to surf around without hitting innocent swimmers.
After a two-hour drive south of Sydney, we arrived at the camp…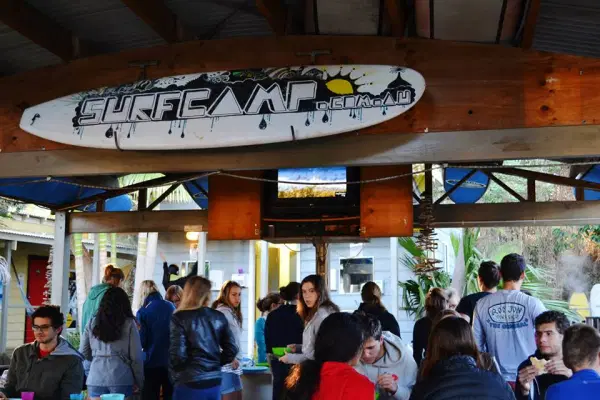 …which included food…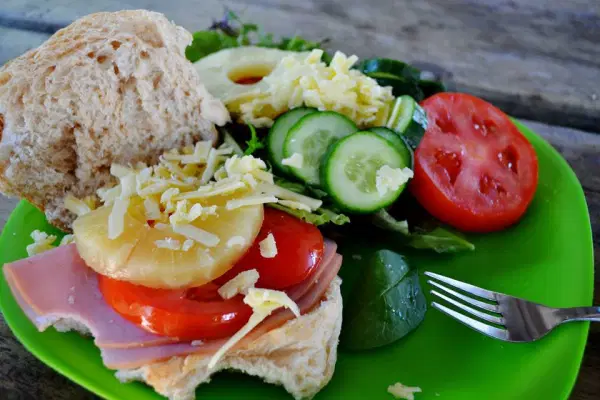 …beach cabin accommodation…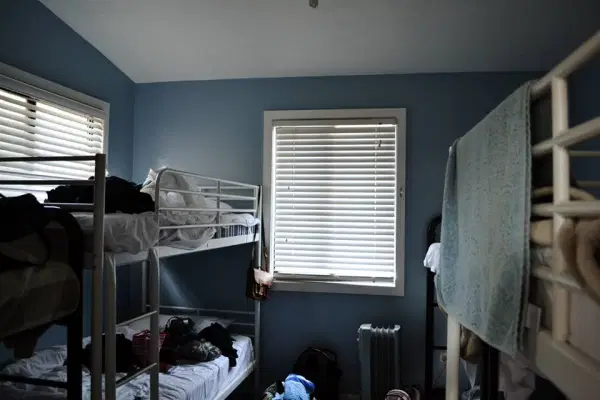 …and most importantly, a cookie jar.

Which was nice and all (really, it was actually very good) but we had really come for one thing: to learn how to surf.
On Saturday, then, we woke up at the crack of dawn and was led out to the beach by our instructors.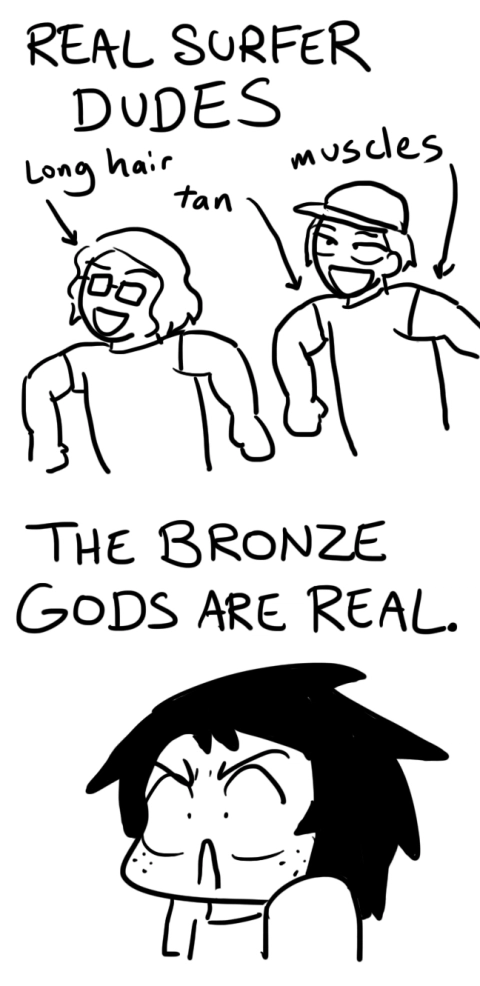 And the lesson began.

I've boogie boarded before (so cool, I know) so I was at least familiar with how to catch waves. My goal for the weekend, then, was to stand up on my board. We spent the rest of the morning attempting to do just that.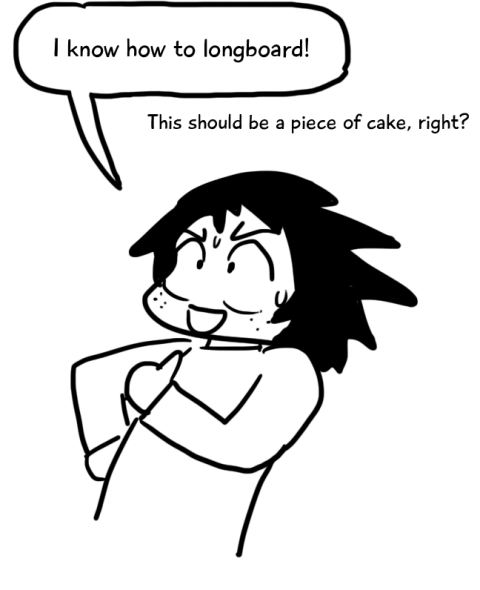 As it turns out, there's a bit of a learning curve for surfing. So I tried…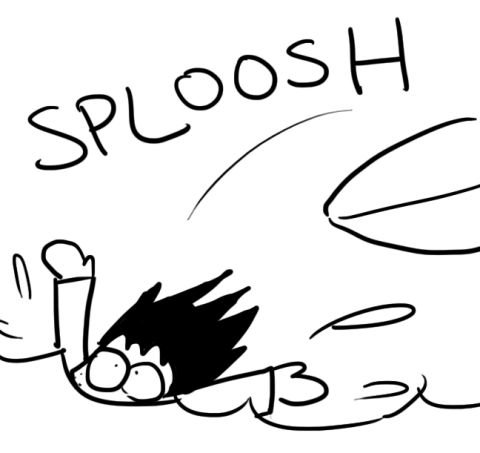 …and tried…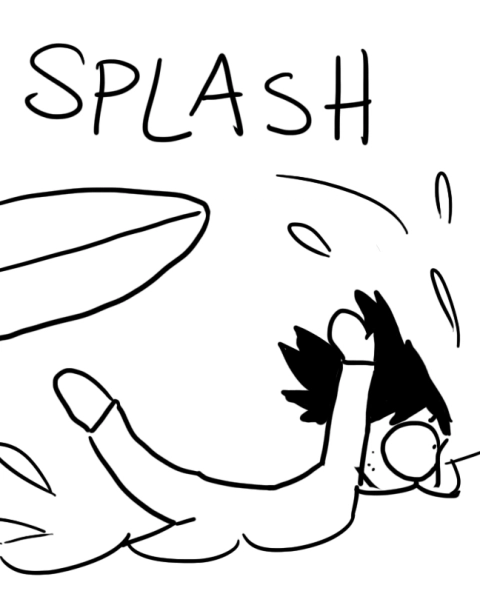 …and tumbled, twisted, and turned over in the waves. Basically, I did everything but stand.
No way! I wasn't letting it end like this! I fought the waves over, and over, and over again, until at the very end of our morning session…

I stood. I STOOD! I stood on my surfboard! Granted, I had a huge beginner's surfboard, and the waves were made for beginners, but I did it. I jubilantly returned to camp for lunch.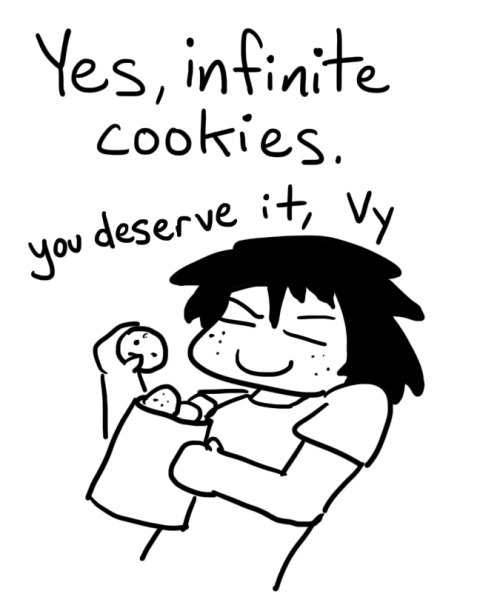 And then came our afternoon lesson.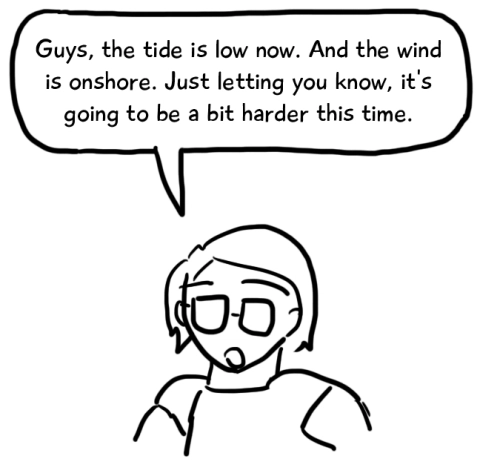 The waves were stronger and messier that afternoon. Soon, a lot of us beginner surfers found ourselves thrown into frustration.
Just getting out into the ocean was a battle. By the end, I was improving a bit– I had managed to stand on my board for a little longer–

–but I left that day with the bitter taste of "needs improvement."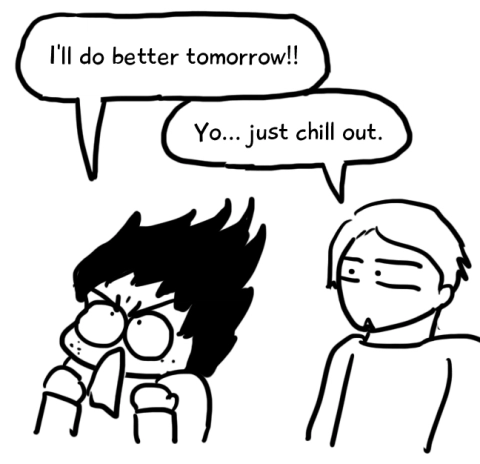 I was really surprised at how exhausting surfing was. I consider myself in alright shape, but by the end, I was tired. My shoulders were sore. I can see why surfers get so jacked. I definitely slept well that night.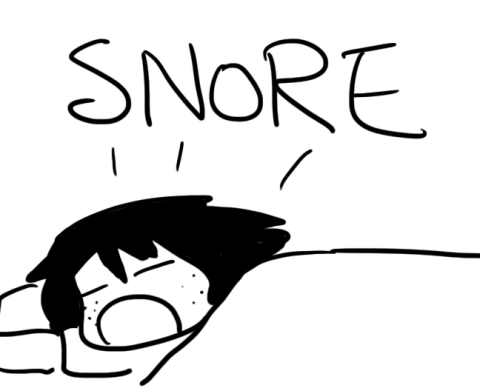 And I might as well have, since we had our last lesson early the next morning.
Our instructor gave us a motivational talk before we headed into the water.
He thought I wasn't motivated?! Hey! I was insulted. As a result, I started the day a little irritated. And it showed, as everyone else around me succeeded and I just…

Seriously, I haven't been that frustrated since girl's tennis in high school. One of my friends noticed how angry I was.
I breathed. I took a moment. I talked to an instructor, tried to figure out what I was doing wrong. And soon, lo and behold…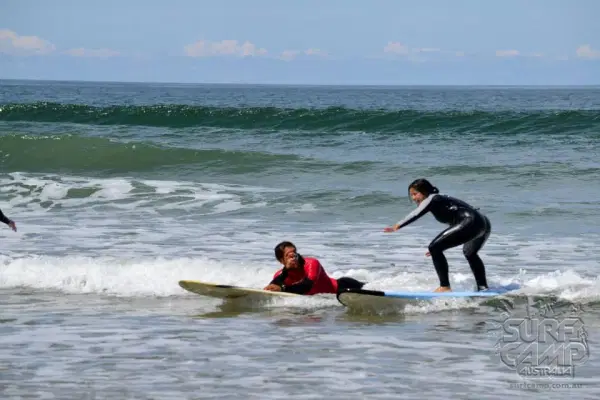 Suddenly, it clicked. I wasn't just standing on the board, but I was standing on the board for longer periods of time. I was catching waves more consistently. Soon enough, I was catching "party" waves– when multiple people ride on the same wave– with my friends.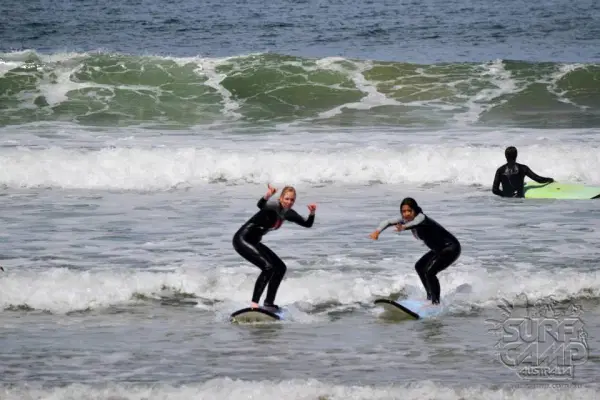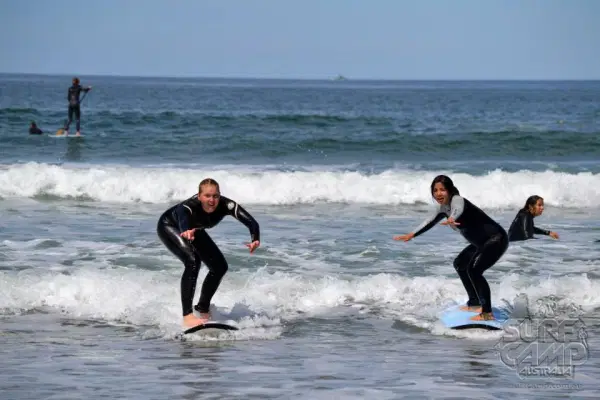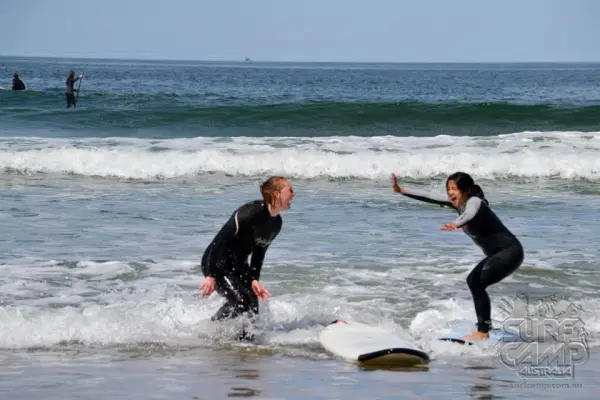 Don't believe me? Eat this: one of the instructors caught me on camera. Skip ahead in the below video to 1:51 to see my awkward attempts to wave to the camera!
Surfing was difficult. It was exhausting. It was frustrating. And it was totally, completely, exquisitely awesome. It's easy to see how people get hooked to surfing– it's just so fun. 
And now, just like all the college kids in Boston, I have yet another reason to want to move to California. Boston, I love you, but I have to admit– surfing in the sun beats freezing in the cold any day.