Whew, I'm finally home! After five weeks of backpacking through Europe, and then another week of visiting family, it's a relief to sleep in my own bed. And to finally have a computer again!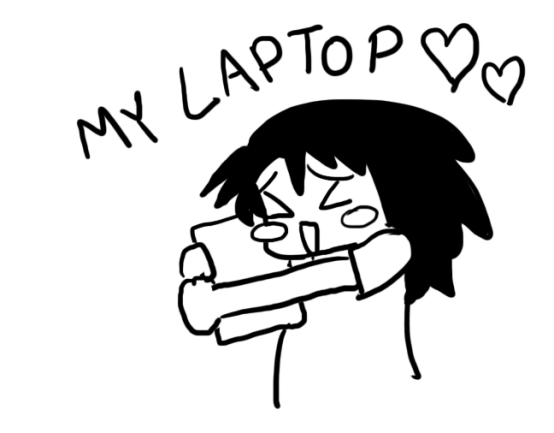 Now that I have a computer, I can blog again as well. So let's get to it!
Since my sister and I returned from Europe, we've been asked a lot of questions about our trip.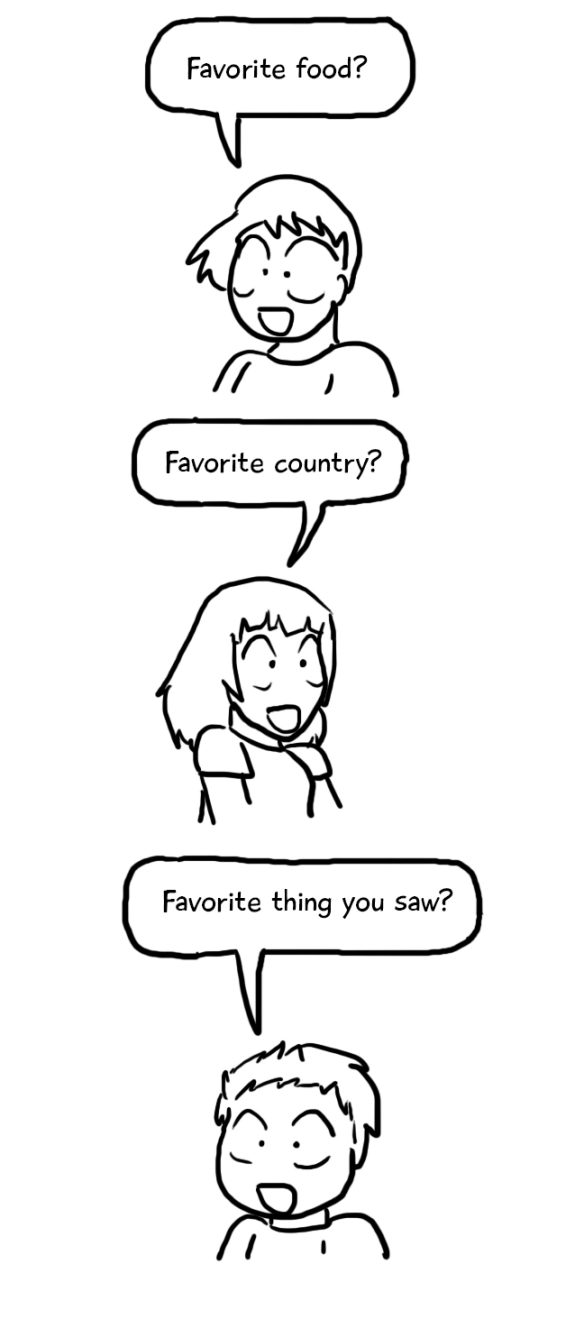 Since many of you might be curious as well, I'll answer your questions.

My sister and I saw so many amazing sights, but we wholeheartedly agree on one as our favorite.
You see, my sister and I happened to be in Paris on Bastille Day. We hadn't planned it that way– it was a total coincidence.

I did some research on the Bastille Day celebrations. One caught my eye.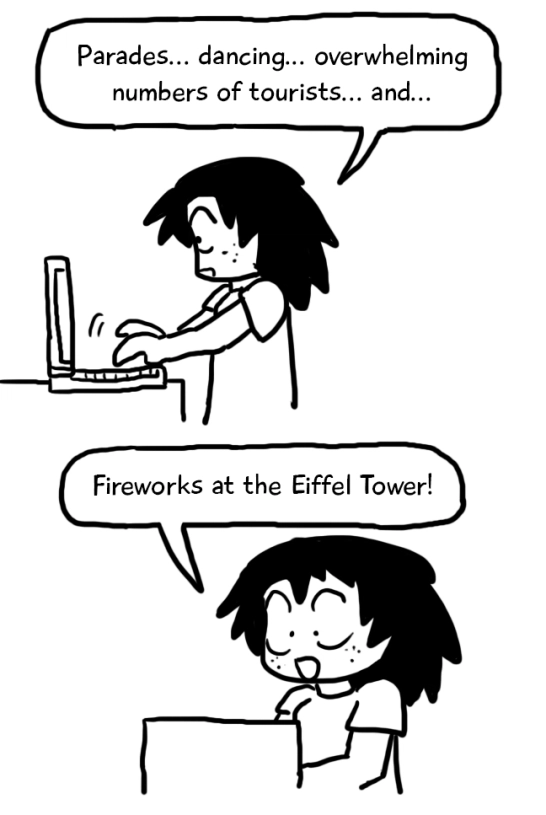 Fireworks at the Eiffel Tower? That sounded like a must-see! I did some research.

It sounded like it was going to be chaos. My sister and I still wanted to see it, though, so we headed over to the Champ de Mars around 5PM.

It was already crowded when we arrived.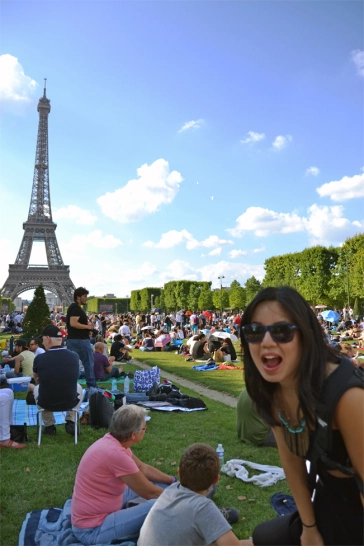 All there was to do was to picnic and wait. Which was fine with us– after touring Paris the entire day, we were glad to rest our feet.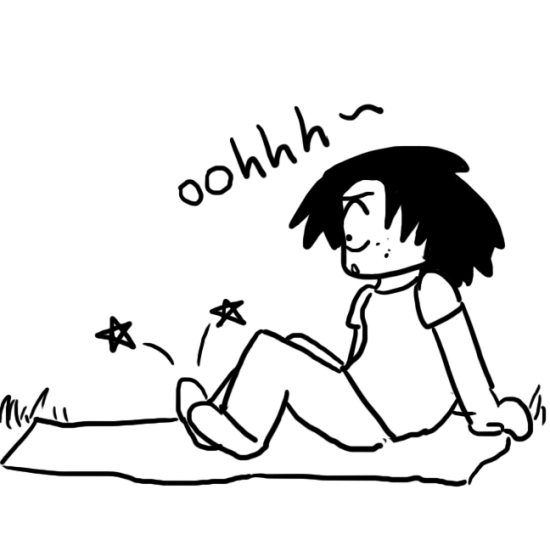 My sister and I arrived at a fairly good time. Although it was crowded, there was still space farther back from the tower. We had enough space to actually spread out our towels and lay down.  As the hours passed, though, people started packing in.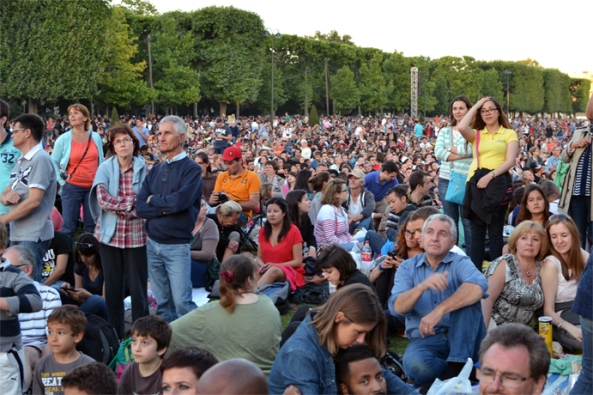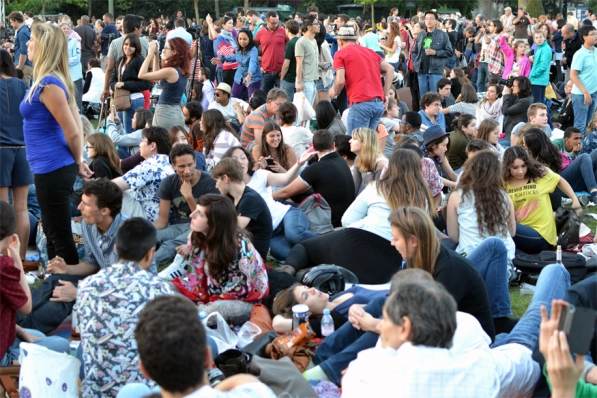 Soon, getting anywhere was a challenge.

There was a stage right in front of the Eiffel Tower, but we were too far to see it. Luckily, the entire park was lined with giant speakers. As the sun set, a concert began.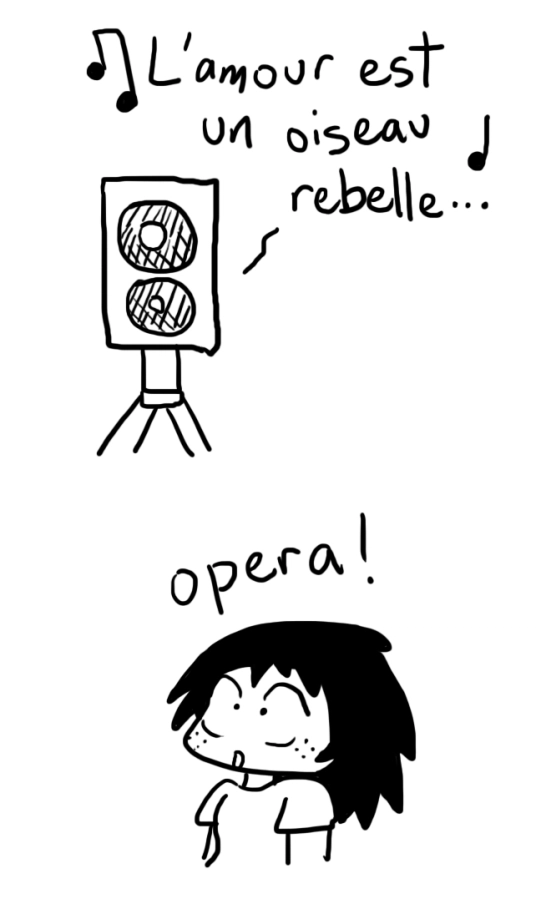 Opera singers, choirs, and an entire orchestra performed classic French music. Though I'm not French, I recognized quite a few of the songs.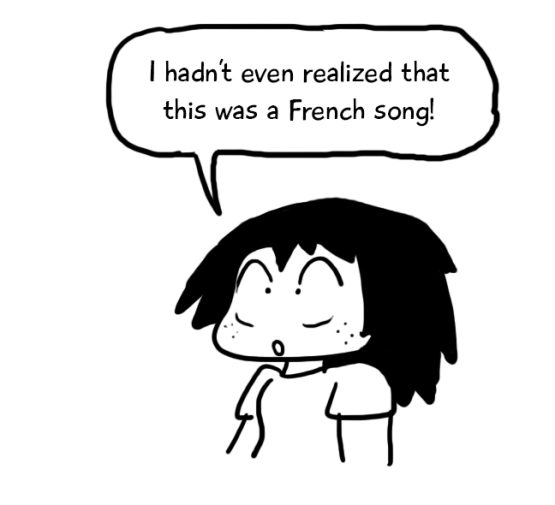 The Eiffel Tower began to light up and change color with each new tune.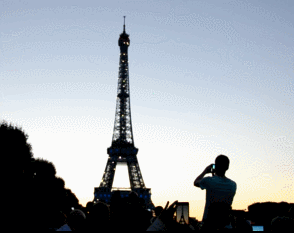 One song– the love theme from French film Les Parapluies de Cherbourg– struck my sister and I particularly hard.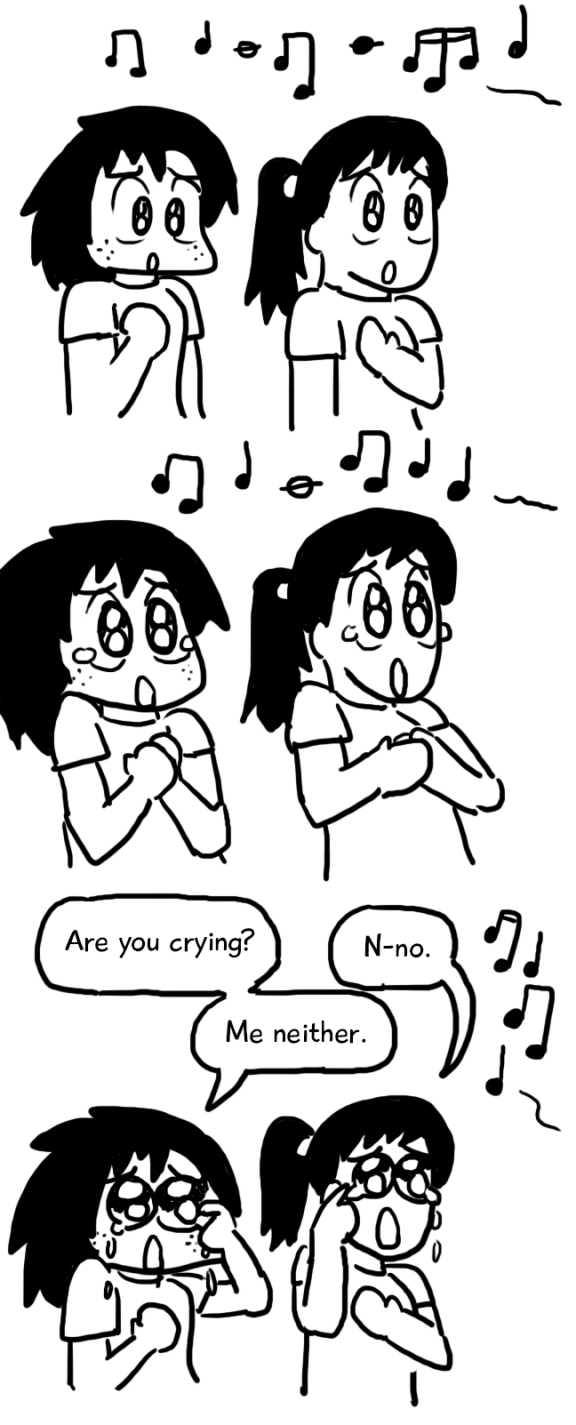 Then, after a rousing performance of the French national anthem, the fireworks began.
And it blew my mind.
I'm used to just… normal fireworks, you know? I'm already impressed by the fireworks put on by my local county during July 4th. I expected a few fireworks to shoot off behind the tower. It'd be a nice photo-op. It's be chill.
But then the Eiffel Tower started to do this: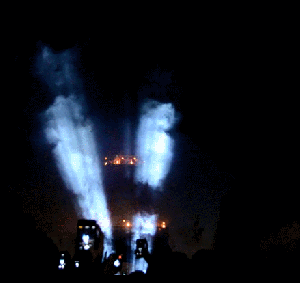 And this: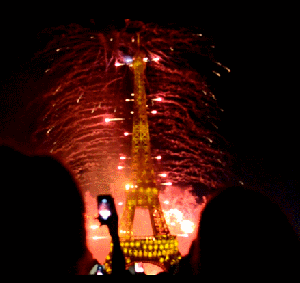 Also this: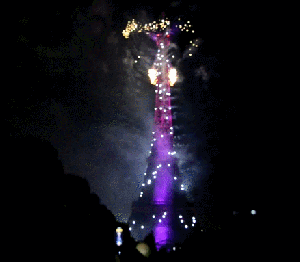 I've never seen fireworks form words before.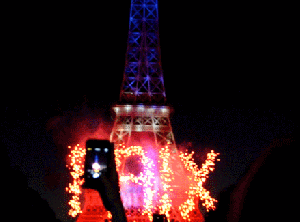 There was only one appropriate reaction to this sight.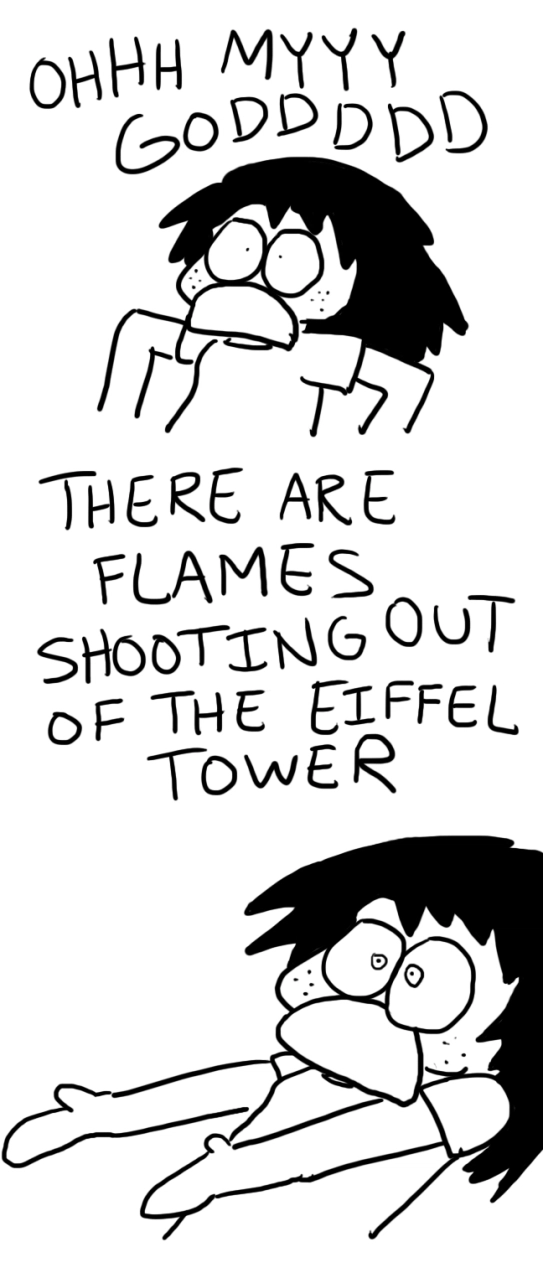 Not only was it Bastille Day, but it was also the 100th year since World War I began. Because of this, the entire 40-minute-long fireworks show commemorated the war. The fireworks were timed to music, matching each phase of the war. The colors would darken and the fireworks would slow for times of peace. For times of conflict, the music and fireworks would rise and explode.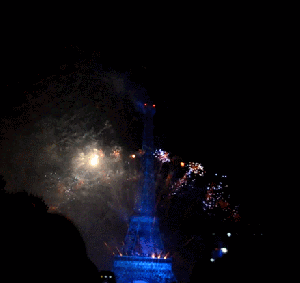 Sometimes there were so many fireworks that it was hard to see the tower.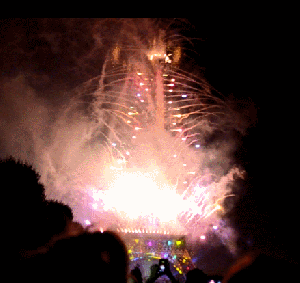 It was unlike anything I had ever seen before. Fireworks are awesome and lovely, but Bastille Day fireworks are something else entirely. No GIF or video can really explain how incredible it was.
40 minutes later, the fireworks finally concluded. I couldn't believe thatit was already over– I could have stood there, repeatedly screaming "OH MY GODDD!!" for at least another hour.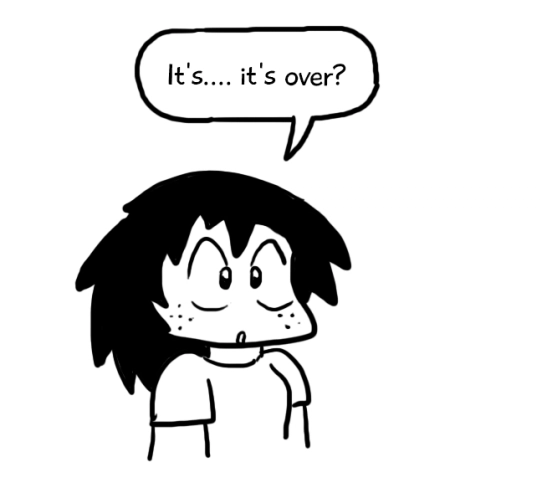 The Eiffel Tower still sported its Bastille Day colors, though– which is more than you might see on a normal day in Paris.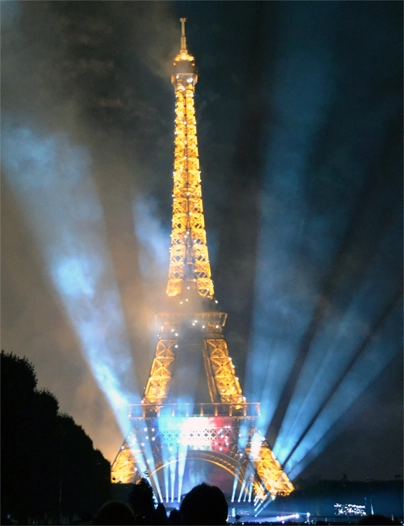 It was almost midnight when my sister and I joined the crowds heading home.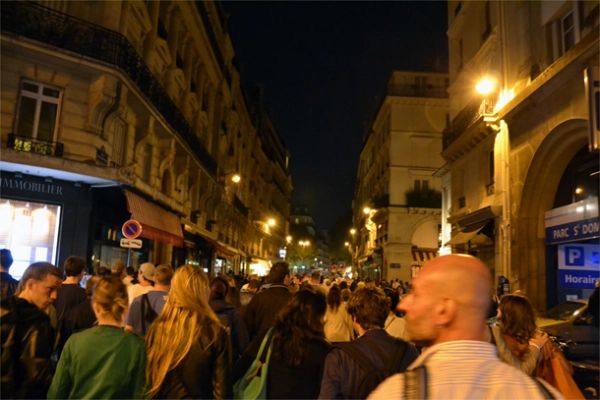 The streets were packed, traffic was stopped, and taking the metro was out of the question. My sister and I walked an hour and a half to make it back to our apartment. By the time we got back, we were hungry, exhausted, and in desperate need of a shower.
The next day, we rejoined the throngs of tourists making their way around Paris. A lot of people say to not visit Paris near Bastille Day. July is peak tourist season, and the holiday makes the crowds almost unbearable. But after that night, my sister and I concluded: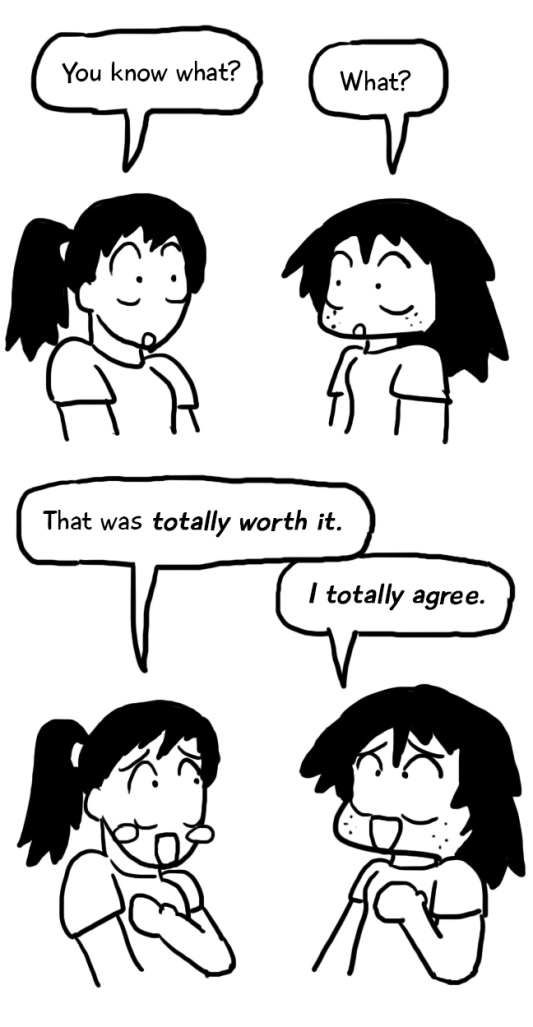 After all, that's the only time a bunch of exploding rockets have moved me to tears.
Curious to see what the Bastille Day fireworks are like? Here's a nice video I found of the entire 2014 show!