NOTE:
While I'm in Tokyo, I will have no free internet. Therefore: Me posting this means that either I am mooching internet off one of the other kids, or paying 100 yen per fifteen minutes of wi-fi. Yikes.
Also, be sure to check my tumblr, where I'll be posting photos!
I wasn't expecting to write a post about going on an airplane. After all, I already did that last summer. I thought it was just going to be another plane ride. Cramped, long…you know, standard.
As it turns out, it was quite a different plane ride, for two reasons:
I was (am) completely sick the whole time.
About three days before departure, I came down with the worst fever I've had in years: runny nose, the chills, fatigue, headaches– the real deal. Luckily, I was blessed with something called "ibuprofen" that can alleviate the symptoms somewhat…
But I was still delirious the whole time.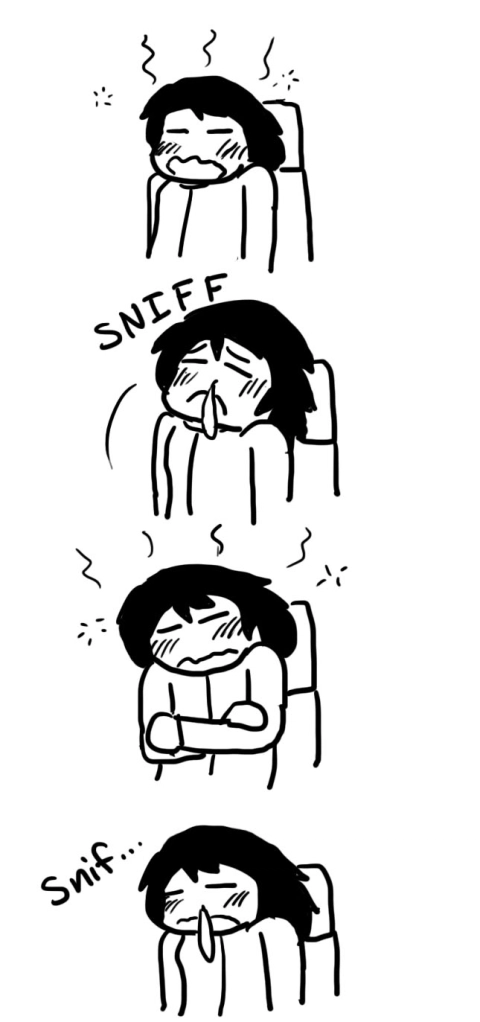 I'm pretty sure I used up all the tissues on that plane. At one point I filled a barf bag with tissues so I could take it back to my seat.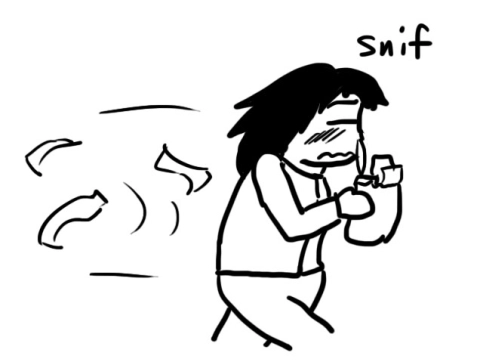 But that's irrelevant. More importantly, this plane was…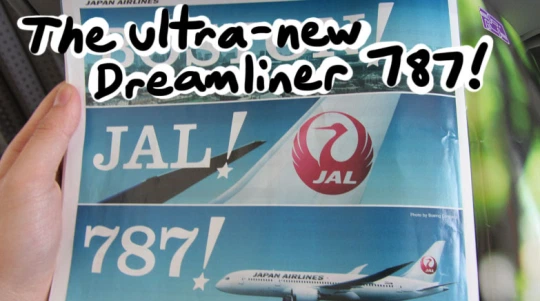 This plane was recently launched by Japan Airlines, hoping to provide a better experience for those traveling for Japan. A typical plane ride has, you know, movies, TV shows, and music to entertain its passengers. But this one also had…


As you can imagine, I did not get much sleep on that plane ride. Did I mention that I'm addicted to Tetris?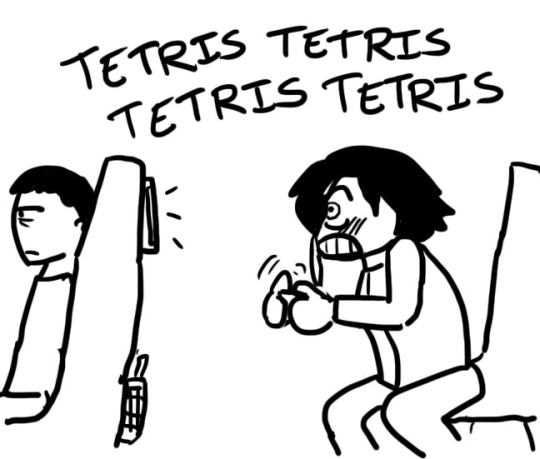 And the food they served us was a step above ordinary freeze-dried, notoriously gross airplane fare. I was served seafood curry for dinner that night.
They fed us so much food. So much. By the end of the ride, I looked a little like this: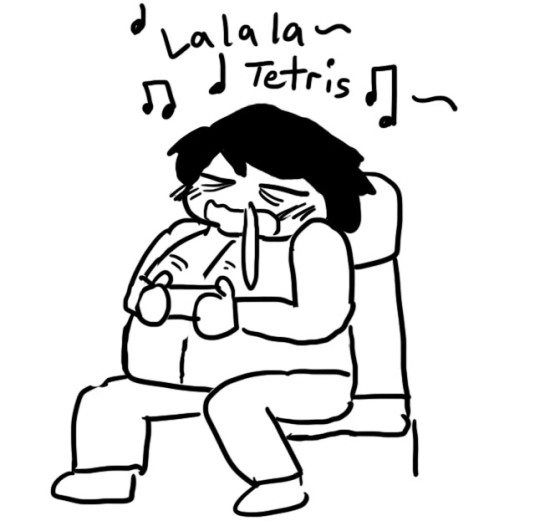 But in the end, after a 7-hour bus ride to Boston, a 13-hour plane ride to the Tokyo/Narita airport, and a 1-hour drive into Tokyo itself, I reached the youth hostel safely. And that's all that matters, right?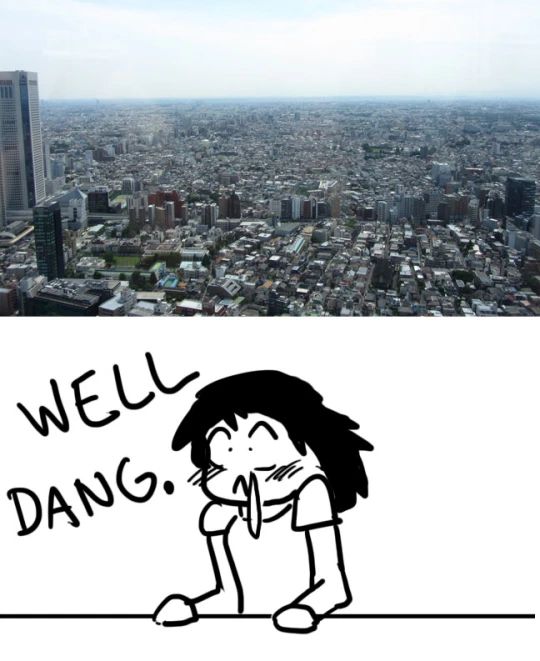 And besides, I think the whole experience helped fix my sleep schedule.

But at that point, I had received an inordinate amount of sleep and was charged to go for the day. Coming next!