Doubtful Sound, a fjord in the southwest of New Zealand, is supposed to be one of the most beautiful places in the world. At least, that's what our German friend told us when my group was planning our New Zealand trip.

So we booked a day tour of Doubtful Sound as part of our trip. Doubtful Sound is quite out of the way from… anything, really. To reach it, we first had to cross Lake Manapouri. We boarded the boat in high spirits…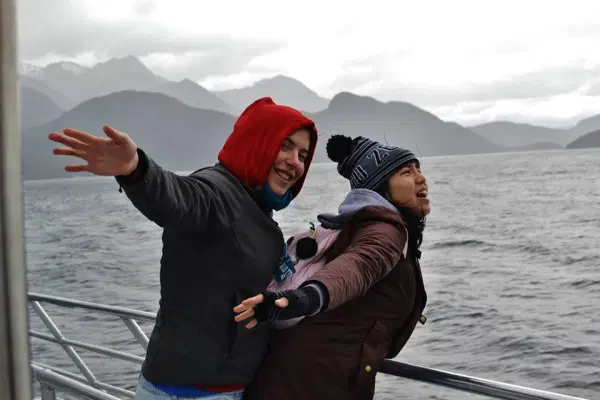 …but soon, we were hit by typical west coast New Zealand weather.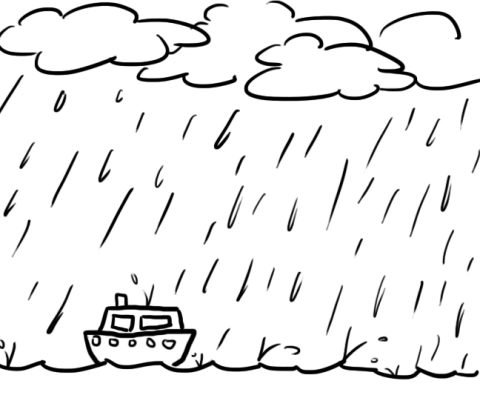 By the time we reached the other side of the lake, it was pouring rain. You could sense that the tour group was becoming more and more downcast. Regardless, we had all paid for the tour, so we were going on with it. The tour guides ushered us into buses, where we rode to the Doubtful Sound bay.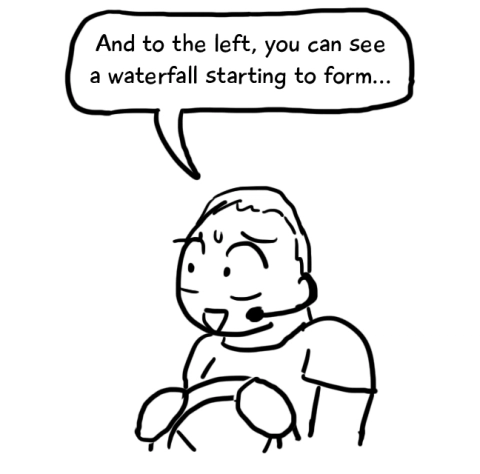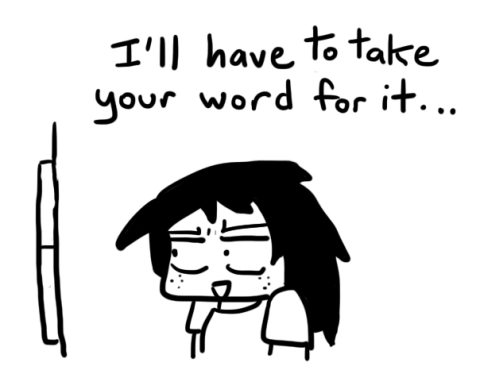 Our tour guide futilely tried to comfort his passengers.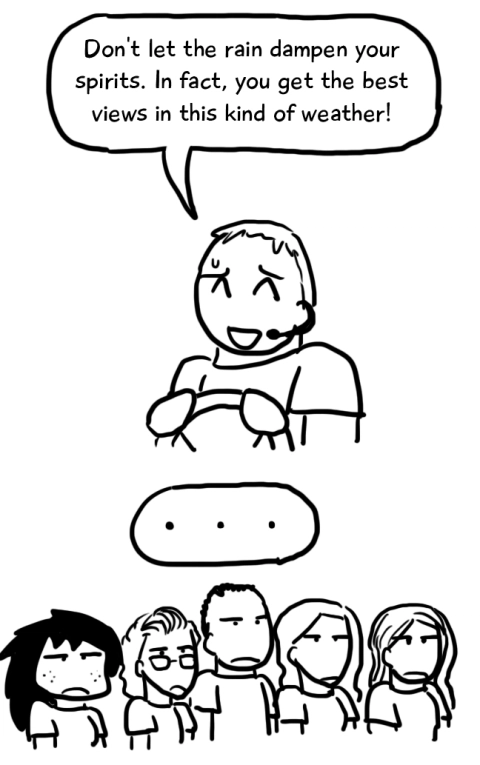 An hour later, everyone sprinted from the bus to the next tour boat. The rain was getting heavier and heavier.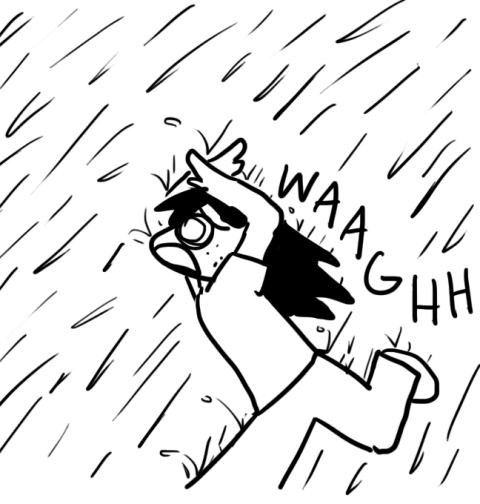 My friends and I took shelter inside, where we drowned our sorrows in the complementary tea and coffee.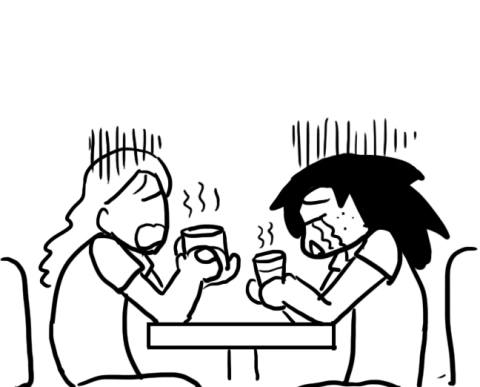 Everyone was a little frustrated at this point, including myself. Our one chance to visit the most beautiful place in the world, and it was raining! On a normal day, I'd be out on the deck, snapping photos like a madman.

This kind of weather was a normal day in western New Zealand, right? What's a little water? My friend and I ventured outside.

As it turns out, our tour guide wasn't lying: the rainy weather, while gloomy, created huge, cascading waterfalls.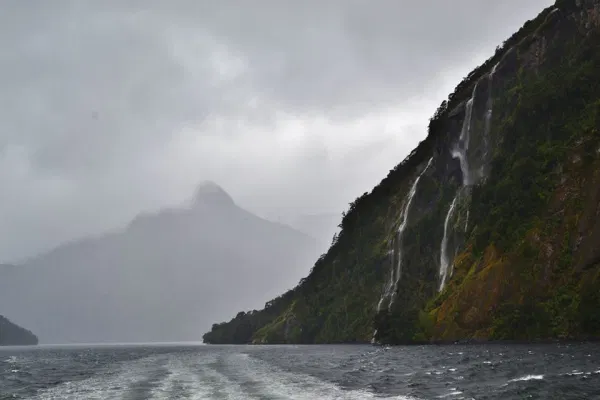 And as the rain continued, more and more waterfalls started to form.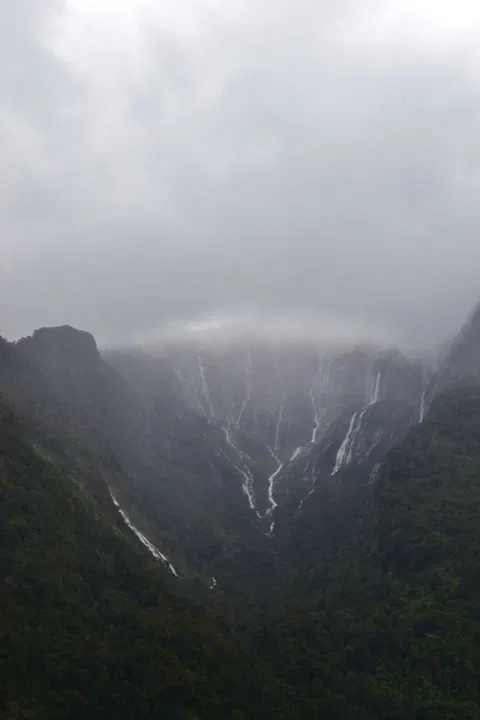 My friend and I rushed back inside…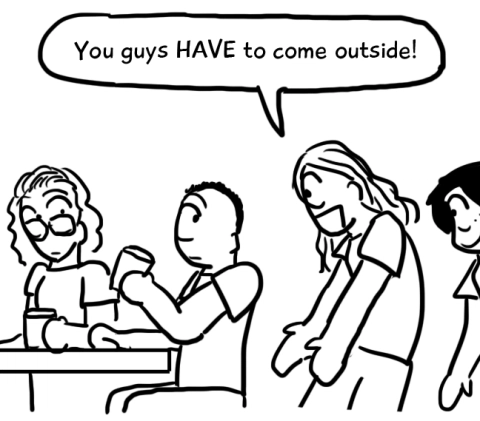 …and then back outside.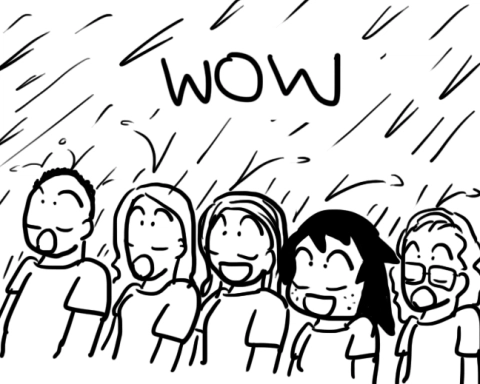 Even in the fog, clouds, and rain, Doubtful Sound was stunning.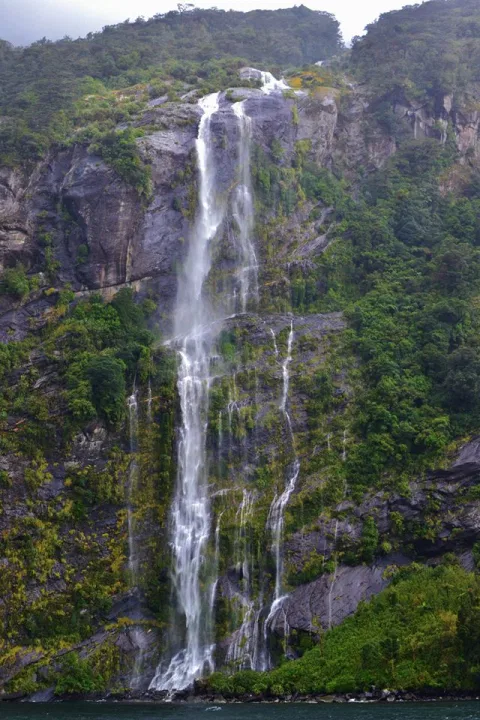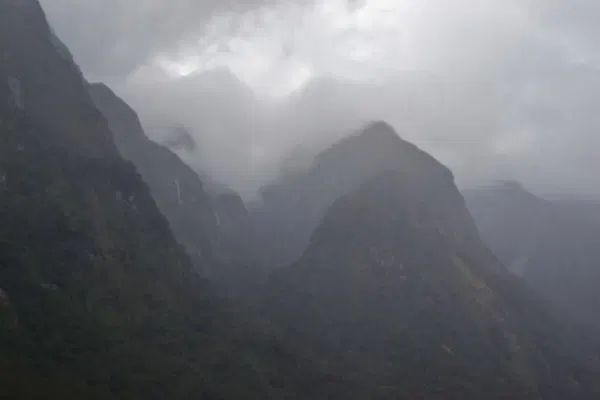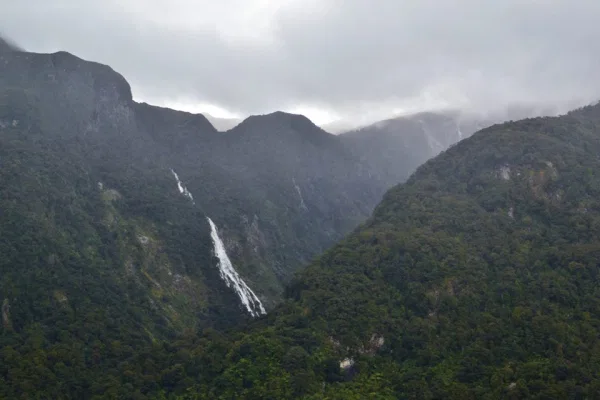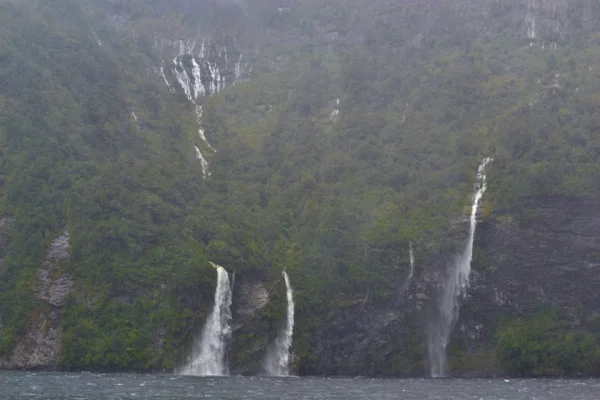 No wind or rain was going to keep me from enjoying this ride. I spent the rest of the trip running around the boat, snapping photos and getting pummeled by rain.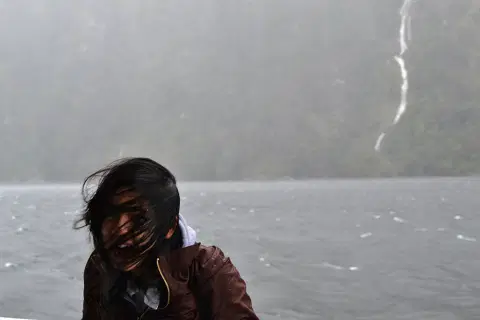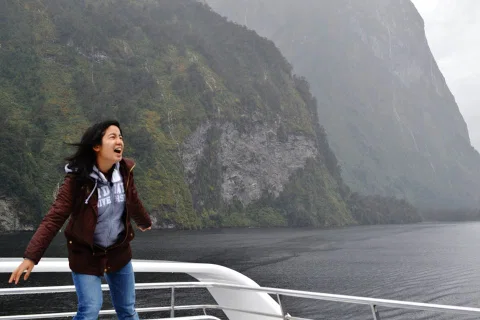 Getting cold and soaked seems to be a common theme in New Zealand. Still, by the end, we all agreed: Doubtful Sound is a beautiful place. We left the Sound happy with our experience.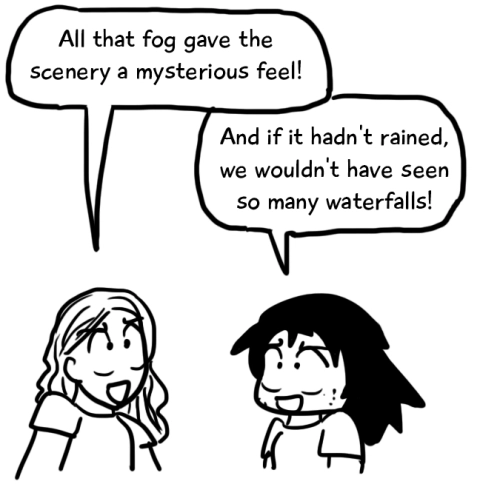 …or maybe it was just denial. Because, as we started back across Lake Manapouri, the sun started to come out…
And man, you have never seen any five kids so excited to see sunlight before.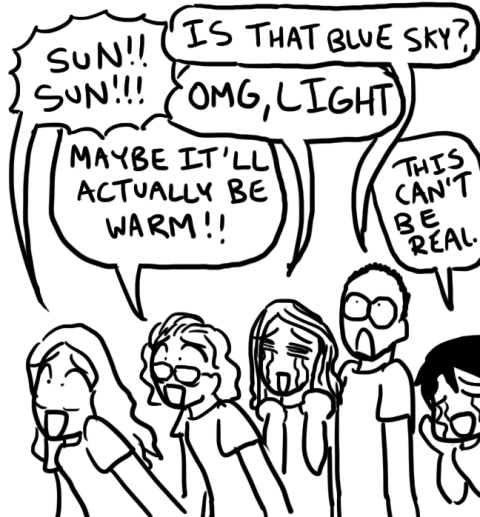 I guess we really needed our Vitamin D.