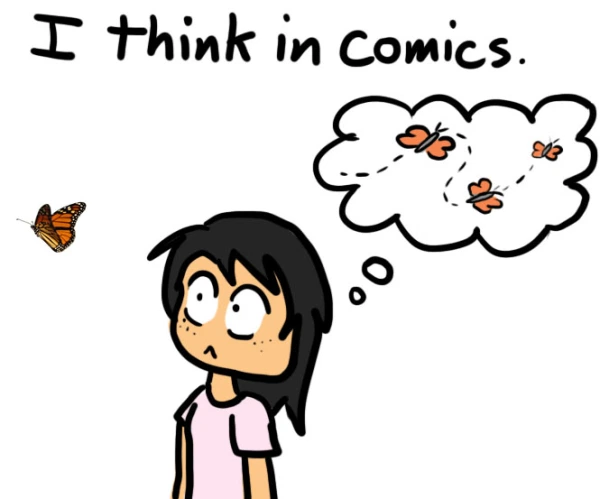 It's the truth. I'll see the world and think of how it'd look as a comic. A real-life circumstance could also make a funny comic. These are the thoughts that run through my mind. Life in panels. Life in sequential art.
This summer, I turned these thoughts into reality. (Or, more accurately, reality into poorly drawn cartoons.) I went on a 6-week exchange program to Germany, and blogged about it here.
So I love comics. That much is clear. As a first post on a blog, however, proper self-introductions are in order.
So that's who I am. Now, this is what I'm doing:
I'm Vy. 18 years old, Vietnamese-American, about to start my freshman year in college.
In two days, I'll be moving up to the grand ol' city of Boston to attend Northeastern University.
Goals in life: unknown.
Future career: unknown.
Major: Biology (but subject to change.)
You could say I'm just another kid on the brink of adulthood, unsure what to do with their life, stuck between maturity and the desire to dress up in Harry Potter robes.
It'll be chaotic. It'll be stressful. It'll be awkward. It'll be documented here.
And that's what this blog is all about.