Back when I was in elementary school, I had big dreams.

Today, I still have big dreams.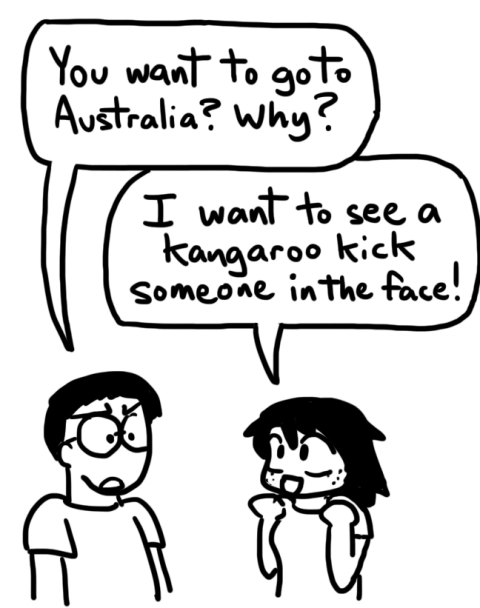 Ok, well.
There's more to it than that.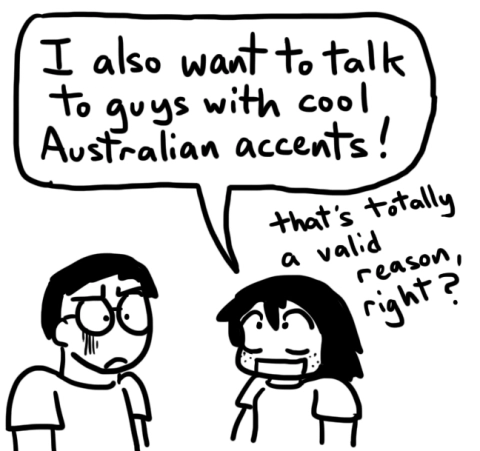 Hmm.
I'm not helping my case.
Alright, fine. I've wanted to go on a long-term study abroad program for a while. When I went to Germany and Japan I felt as though it wasn't long enough. It was like I had only started to get comfortable, know the culture, and make friends when I suddenly had to return to the USA.
On the classic exchange student graph
I had only really ever reached here: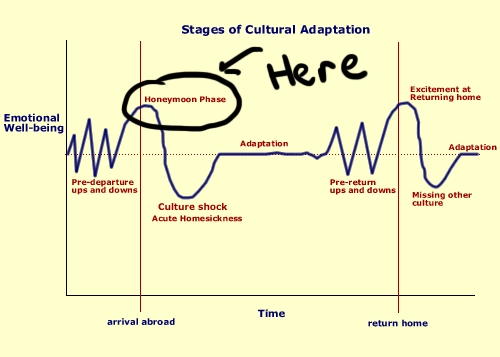 I never had culture shock, just culture surprises. I wasn't around long enough to get homesick. And this might sound strange, but… I feel like I missed out on those. I want to learn how to adapt. I want to take the challenge of being in a new place and a new culture. I want to go through the shock, the depression, and the uncomfortable adjustment.
And, I want to beat it. And have a smashing good time.
But that's just me.
I'm cheating a little. Australia's an English-speaking country, which already makes the adjustment 10 times easier. I couldn't help it, though– as I researched programs through Northeastern, Australia seemed to be one of the only nations actually offering biology courses to international students.
So, last October, I declared to my parents that I was going to apply to the University of Sydney. (I was actually hoping to go that fall, but I postponed it when my German host sister decided to visit America.) I went to my study abroad office. I called my academic advisor. I checked the USydney website. And I submitted my application.

And I waited.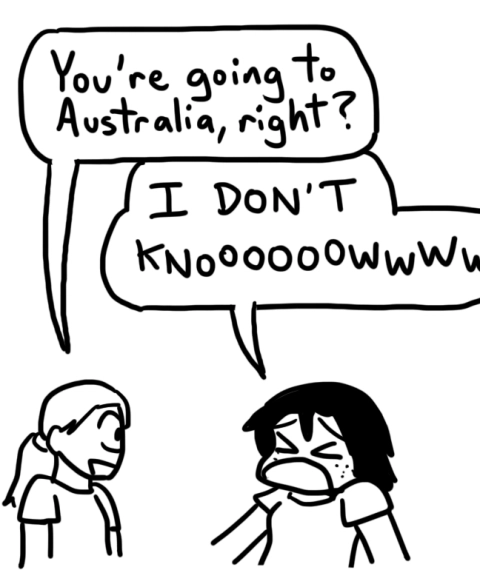 Finally, a couple weeks ago, I opened up my e-mail at work…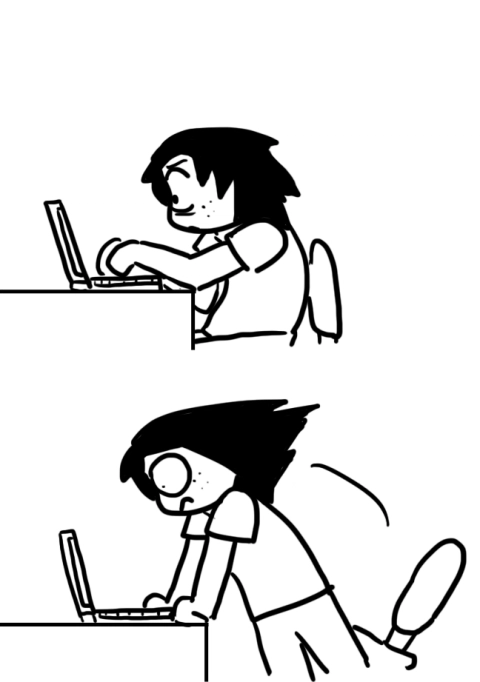 I was accepted! University of Sydney accepted me for their "winter" semester (our summer time) running from July to November! Whoa geez. I guess I'm going to Australia!
I still have things to do before it can actually happen, though. I have to find my own housing in a city on the other side of the world. I need to apply for my absurdly priced $600 visa. I have to book that $1,000 one-way ticket to Sydney. Did I mention that Sydney's one of the most expensive cities in the world?
But, yeah. I thought I'd just let you know.
Coming soon in Vy's life: Platypi, potoroos, and poisonous things!