This is a bit out of chronological order– but I'm short for time, so I do what I want! Also, you can check out more photos on my tumblr.
For my high school friends:
One of my group's most anticipated outings was our visit to the Studio Ghibli museum, located a little while away from Tokyo. We hopped on the train to Mitaka, where we expected more urban Tokyo—but were instead surprised by a little hike through the woods:

After about a half-hour or so of walking, we reached the museum, where we were again surprised by how quaint and charming it looked: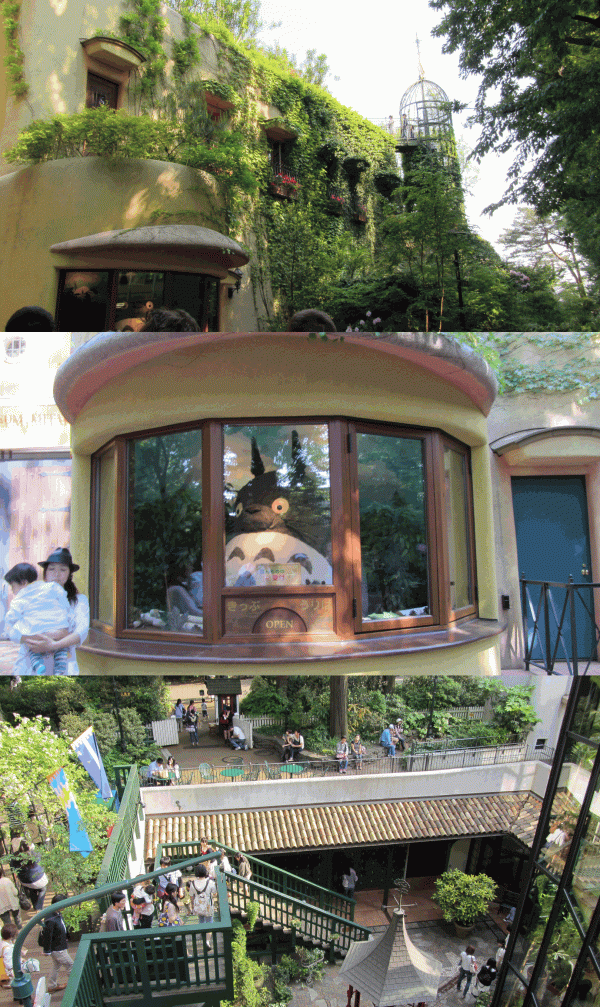 And then we went inside and it was magic: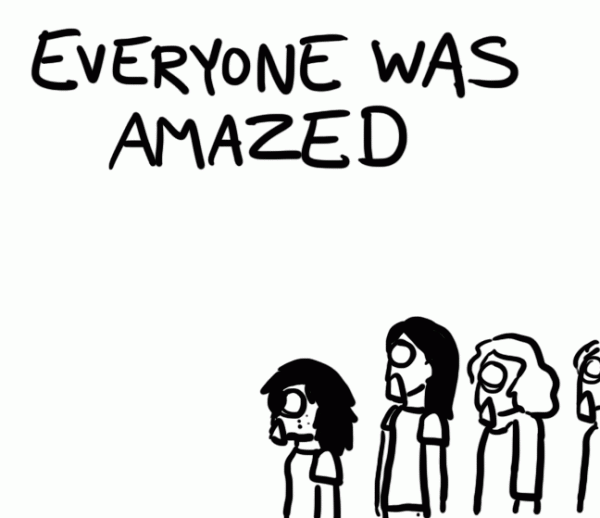 The museum, as I discovered, was designed not only to show off the films, but also to absorb its visitors in that magical, beautiful spirit that is Studio Ghibli. There is no set path through the museum; rather, it is a bunch of rooms and little staircases and miniature doors for visitors to get lost in. Literally, the theme of the museum is, "Let's get lost together."
I technically wasn't supposed to take photos—but I snuck one just for you: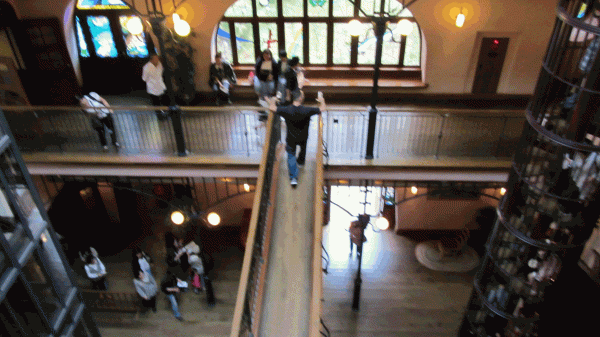 And I wish I could have taken more. The museum was amazing, full of gorgeous moving displays, rolls of film displaying exclusive animations, a 猫バス (You know—the catbus from My Neighbor Totoro) that you could sit in… it was incredible. There were walls covered in Hayao Miyazaki's art, real-life sets recreating scenes from Ghibli films, and miniature models of Ghibli characters and locations. For instance, there was a full-size version of Sophie's hat shop from Howl's Moving Castle, and the complete dollhouse from The Secret Life of Arrietty. To make up for my own lack of photos, here's some pictures I stole from Google Images:
I was speechless the whole time.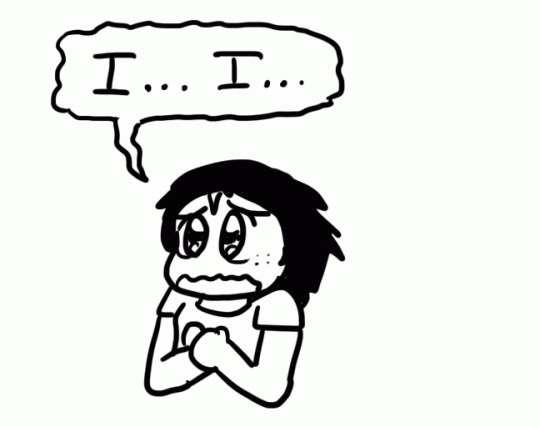 Visitors were even allowed to watch a short, 15-minute film only shown at this museum. It was called a "sequel" to My Neighbor Totoro, where the little girl, Mei, befriends a baby catbus and gets to meet the catbus family. And all of us were just like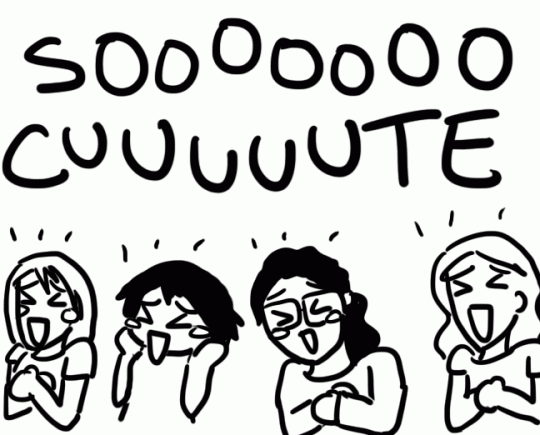 Luckily, there was a rooftop garden where we were allowed to take photos: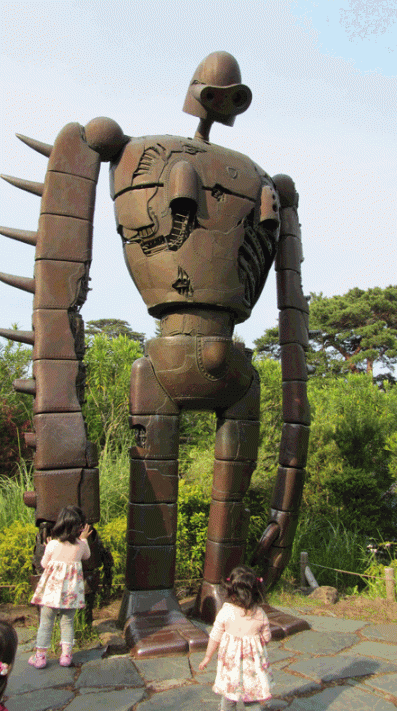 My absolute favorite part of the whole place, though, was the concept art room. There were a couple rooms set up to actually look like an animator's studio. The walls were pinned with beautiful watercolor concept art for various films, including Kiki's Delivery Service, Princess Mononoke, and Howl's Moving Castle. There were huge scrapbooks and pasted with photos of trains and buildings and landscapes—inspiration for the animators. We could flip through giant books showing all the storyboards for the films. We could get a look into the thought process behind the films. It was… it was just…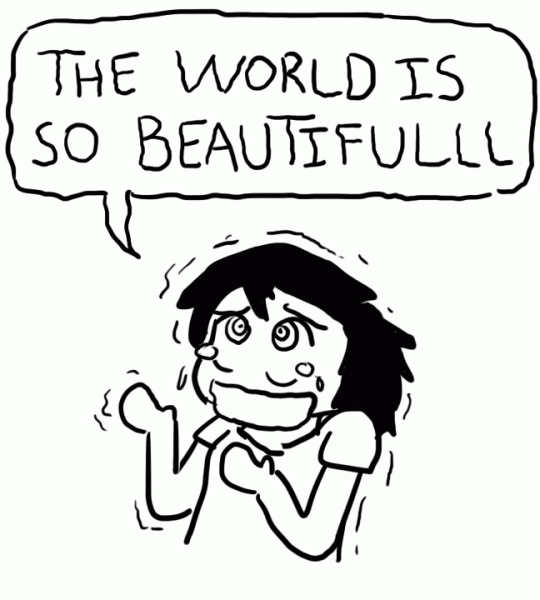 The place was just amazing. It truly tried to capture the spirit of Ghibli in its design and displays. It was just… incredible.
Now I'm going to go watch My Neighbor Totoro on loop. Please don't mind me.